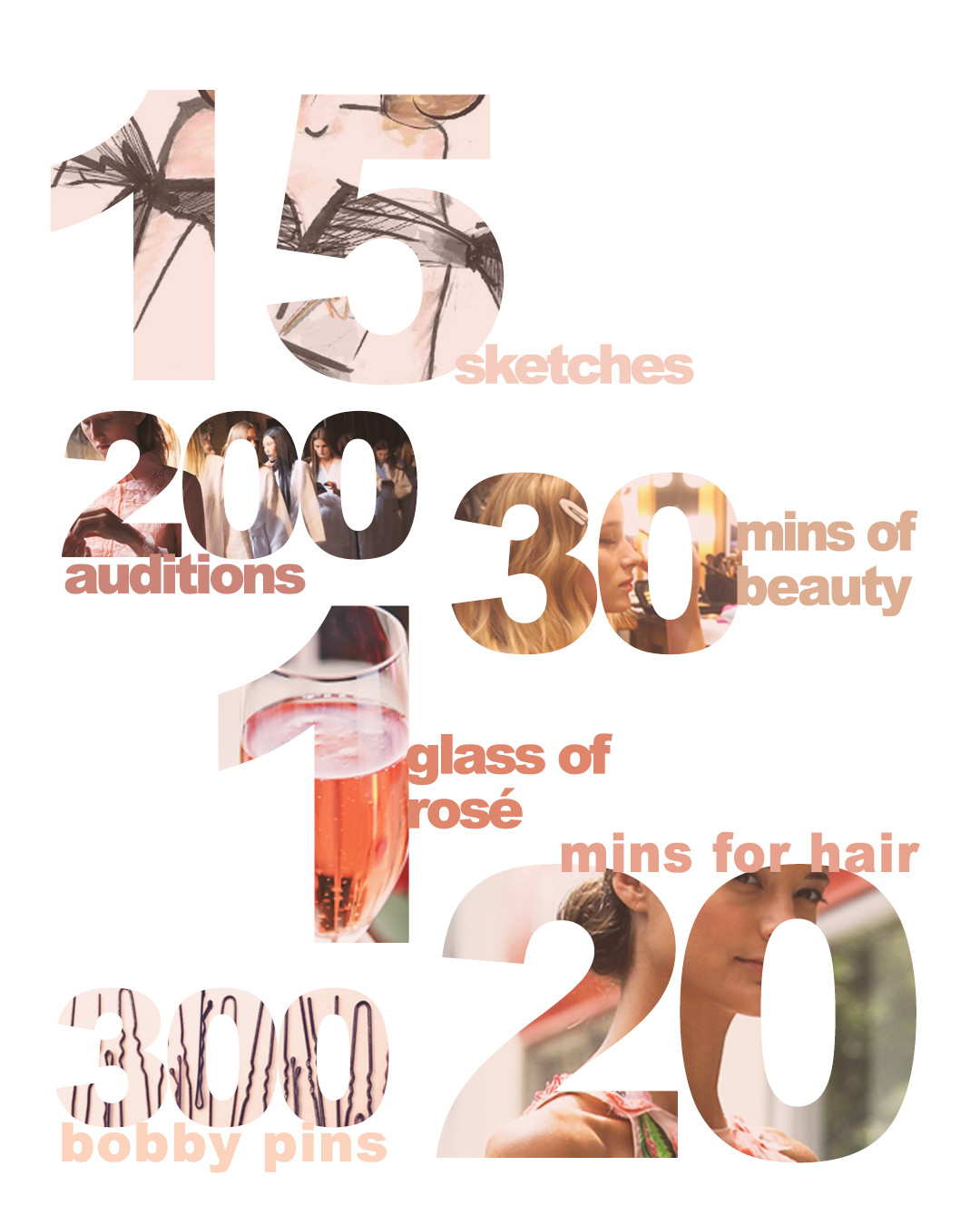 How do you quantify the work that goes into a NYFW show?
Putting on a reputable event can cost anywhere from $200,000 to seven digits—in 2011, Marc Jacobs set a new record, spending at least a million (or $1,750 per second), according to The New York Times. But what does that mean in terms of creative and physical output? There are thousands of details that make a show great, from the sketches, to the models, to hair and makeup. Each component in itself is made of bits and bolts, from tools to the experts needed. A fashion show is one complicated moving machine.
"It is really so hard to quantify [the sweat and tears that go into a show]. There are detailed beaded dresses and skirts that can take up to a month to do," said Stacey Bendet, Creative Director of Alice + Olivia. "Our installations are so detailed we begin working on the renderings for the sets months in advance. Each show is truly a passion project!"