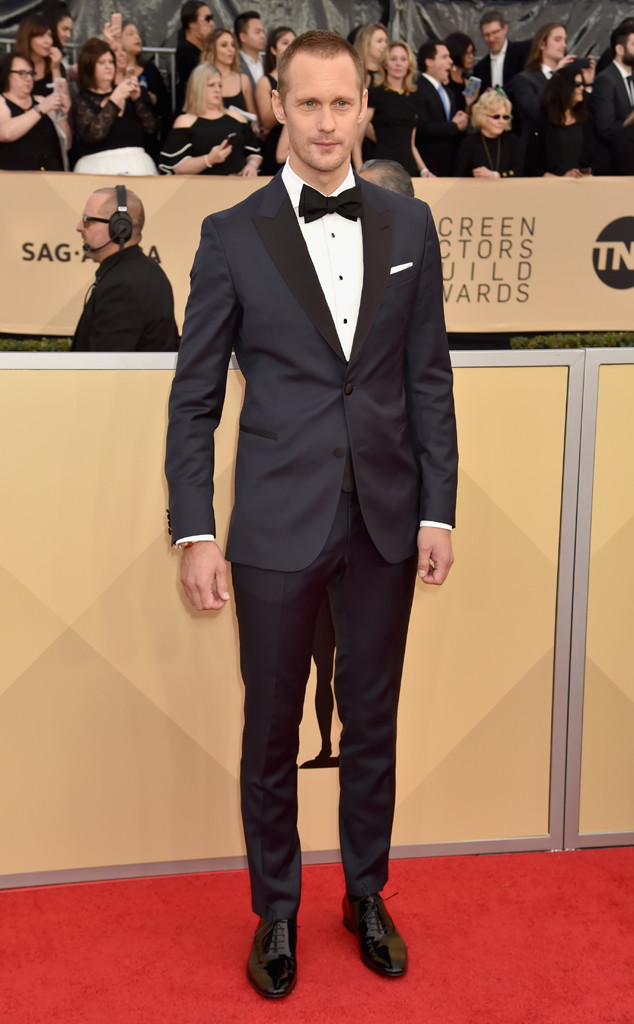 Jeff Kravitz/FilmMagic
Alexander Skarsgard is adding his voice to the fight against inequality.
In a new interview with Elle UK, the Big Little Lies star shares his take on the "double standard" negatively impacting women in Hollywood.
"There is a double standard [in the film industry]," Skarsgård, 41, remarked. "I notice that with actress friends of mine. And it's disgusting. It's not a problem that's specific to Hollywood. I think you see this in many professions, where men in power think they're entitled. So these women are very brave to talk about it, and I do believe it will fundamentally change things."
The actor's co-stars include the likes of Nicole Kidman, Reese Witherspoon and Margot Robbie, who all support the Time's Up movement and have shared personal stories about experiencing mistreatment in the industry.