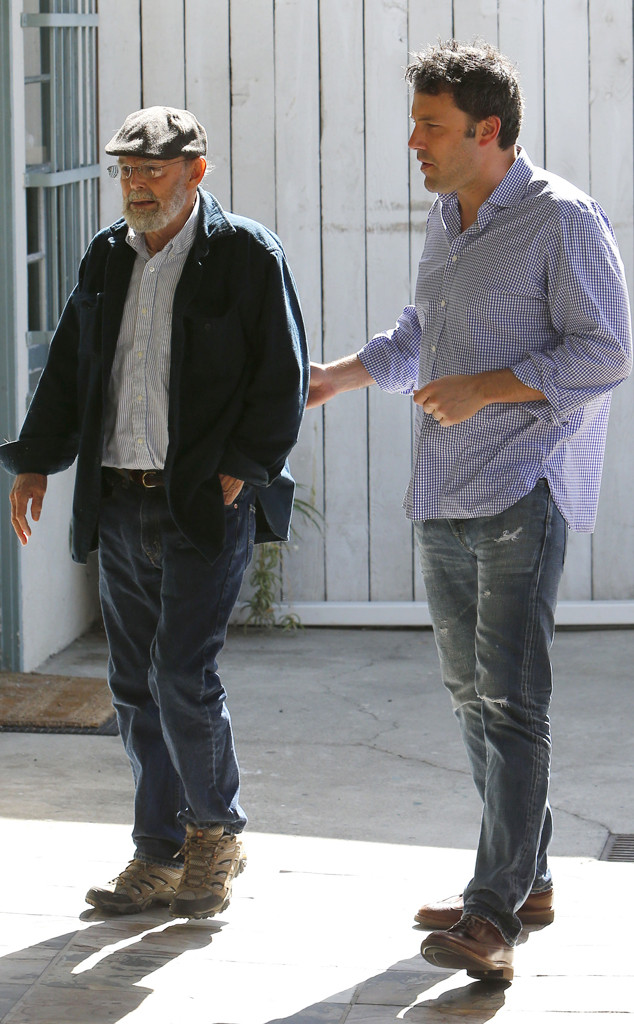 Splash News
Timothy Affleck, the father of Ben Affleck and Casey Affleck, is sounding off in a rare interview, revealing that he believes that fame has taken a major "toll" on both of his famous sons.
In new interview with Grazia, Timothy, who revealed that he's had his own battle against the bottle, said that he attributes many of his sons' issues, specifically Ben's well-documented issues with alcohol, to the gilded facade of Tinsel Town.
Not mincing words, Timothy explained to the magazine, "Hollywood is a disgusting place. I think that's been a major factor in Ben's drinking. You're kind of forced to develop a persona that is hard to shed and go home to your family. It affects your whole life. I think that's one of the dangers of the film industry."