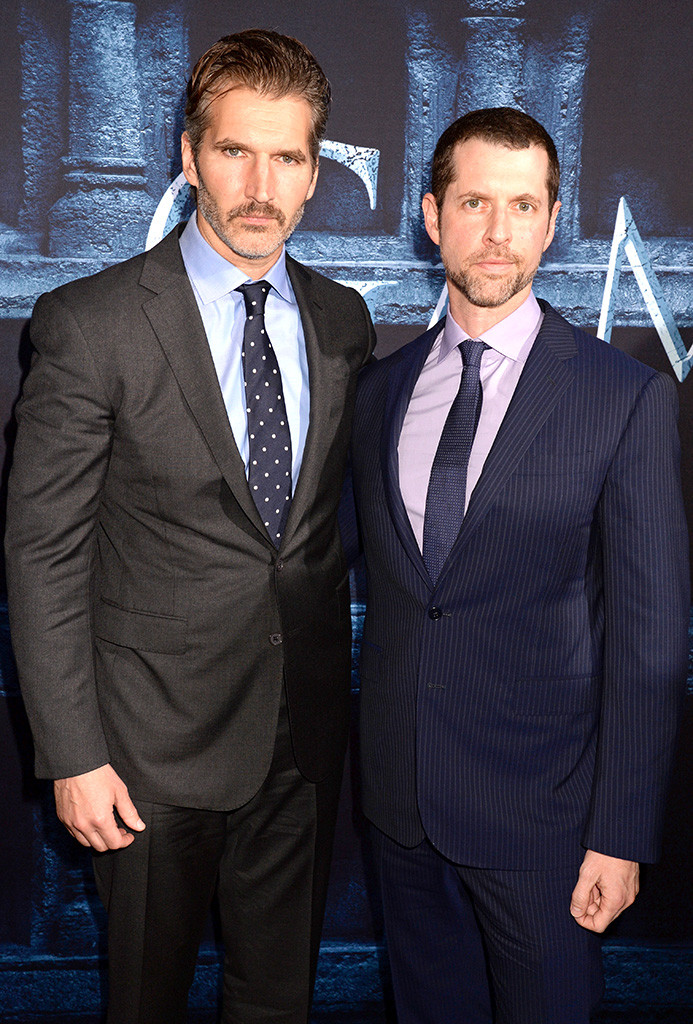 Jeff Kravitz/FilmMagic for HBO
David Benioff and D.B. Weiss, creators of the Emmy-winning HBO series Game of Thrones, are writing and producing a new series of Star Wars films, Lucasfilm confirmed to E! News Tuesday.
"David and Dan are some of the best storytellers working today," said Kathleen Kennedy, president of Lucasfilm. "Their command of complex characters, depth of story and richness of mythology will break new ground and boldly push Star Wars in ways I find incredibly exciting."
Benioff and Weiss' films will be separate from both the episodic Skywalker saga and the recently announced trilogy that is being developed by Star Wars: The Last Jedi's Rian Johnson. "In the summer of 1977 we traveled to a galaxy far, far away, and we've been dreaming of it ever since," Benioff and Weiss said in a statement, referencing George Lucas' original film, Star Wars: A New Hope. "We are honored by the opportunity, a little terrified by the responsibility, and so excited to get started as soon as the final season of Game of Thrones is complete."