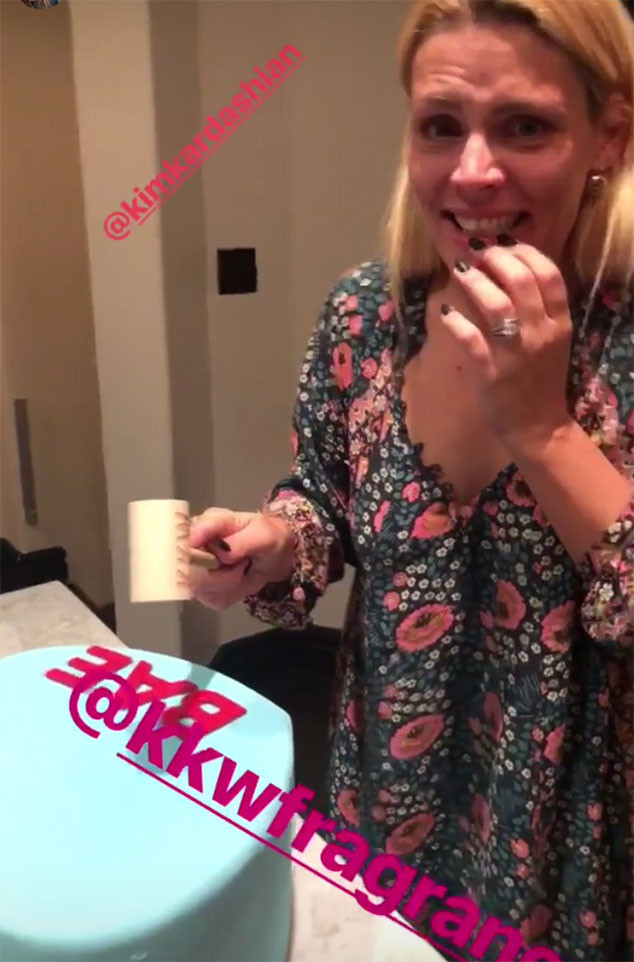 Instagram
One of Busy Philipps' sweetest dreams has come true.
Just days ago, the actress let fans in on a little secret: she was secretly hoping Kim Kardashian would send her one of the KKW Fragrance chocolate heart packages taking over the Internet. "I mean. There's no reason I would get one but I have been secretly hoping @KimKardashian would send me one of those chocolate hearts with perfume in it so I could bust it open with a tiny mallet," she tweeted on Friday.
Ask and you shall receive, Busy! "You guys. Something really exciting happened today," she teased fans on her Instagram Story Monday night. "This is like the most exciting thing that's happened in awhile."