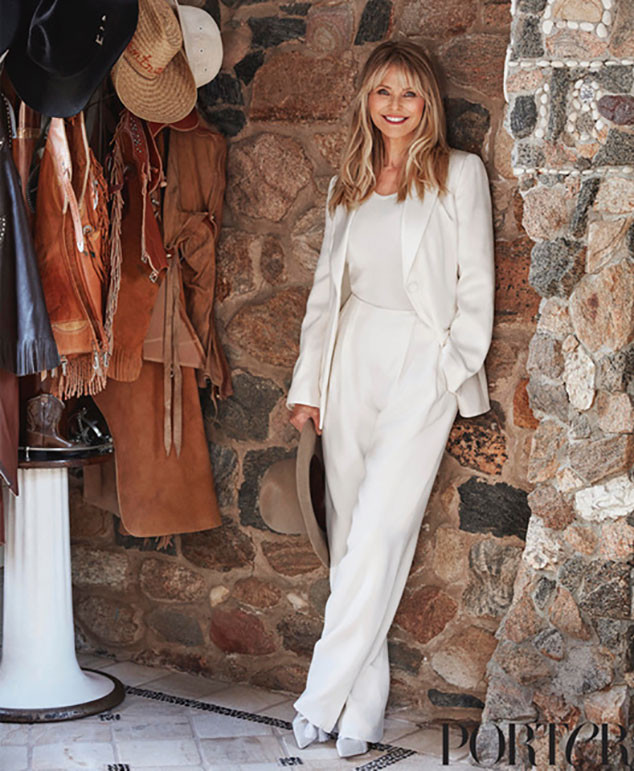 Photography by Christopher Sturman, courtesy PORTER magazine
Hey, wanna hop on my private jet?
That's basically the line that Christie Brinkley is claiming that President Donald Trump used on her back in the day when he was married to his now ex-wife, Ivana Trump, whom he famously cheated on with his eventual second wife, Marla Maples.
Brinkley told Porter magazine that she thought it was a joke at the time.
The 64-year-old said, "My phone rings and this guy goes, 'Hey, Christie, it's The Donald.' I say, 'Hi, Billy,' because I was dating Billy [Joel] at the time."
The model explained,"But the voice goes, 'No, no. It's The Donald!' So I say, 'What's up?' And he says, 'I hear you're leaving for Aspen tomorrow. I am too. I'd like to give you a ride on my private jet.'"
Brinkley then says she shot him down because she wed to the Czech American.
"So I reply, 'Thank you, but I have already arranged my flights.' 'So cancel them!' was his response, and I say, 'No, thank you. I'm going with friends.' I knew he was married, and there he was asking me to go on his plane. He was kind of flirty about it. He was out chasing skirts."