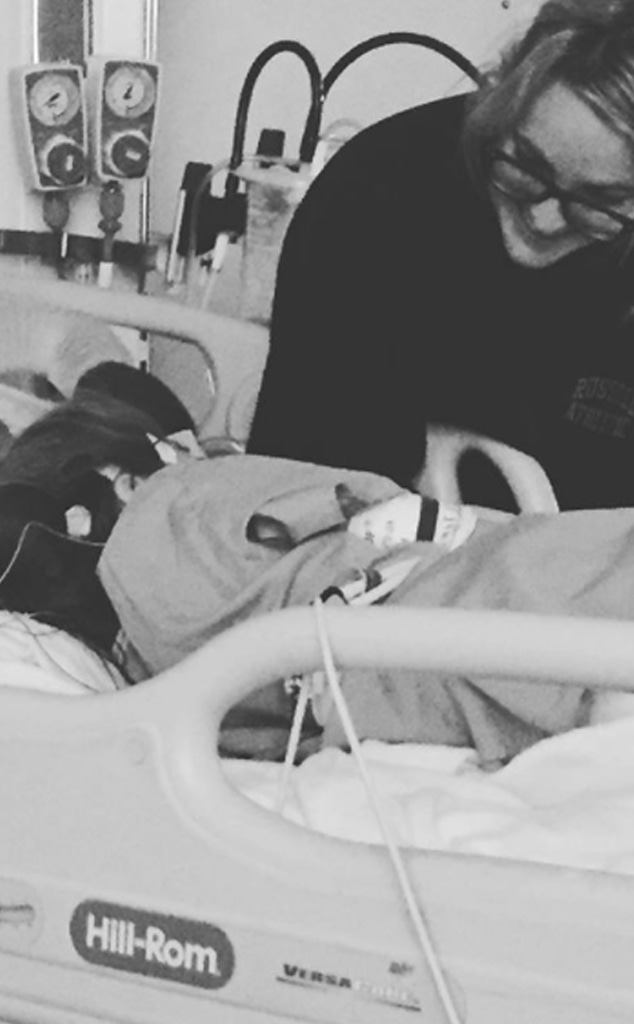 Instagram
Jamie Lynn Spears is feeling incredibly blessed today—and, well, every day.
Today marks the one-year anniversary of her daughter, Maddie Aldridge's nearly-fatal ATV accident that hospitalized her now 9-year-old daughter for five days.
Jamie, 26, took to Instagram to share how grateful she is, posting a photo by Maddie's hospital bedside.
"1 year Miracle Anniversary.... THANK YALL for your prayers during that time, and THANK YOU GOD for my beautiful family," she wrote alongside the black and white photo.
Jamie's mother, Lynne Spears, also took to Instagram to share her gratitude.
"Exactly one year ago today my family went through the most horrific time ever with Maddie," she wrote beside a photo of Maddie and two of her doctors. "But God placed these two angels in the right place to bring her back to us!"
Lynne continued, "Not a day goes by, I am not reminded of how blessed we are! I thank God always first, these two wonderful people, and all of YOU out there for your prayers!"
At the time of her accident, Maddie was riding in an ATV near their family's home in Kentwood, La., when it flipped over into a pond. She was reportedly submerged under water for several minutes and unconscious before being airlifted to the hospital.
Five days later, Maddie was released from the hospital with her famous mom and stepfather, Jamie Watson, by her side.
And Jamie didn't leave her side for several months afterward, helping her daughter get acclimated back to her daily life and routine.
The soon-to-be mother-of-two—who is currently pregnant with her second child—helped Maddie return to school to participate in Valentine's Day celebrations, they celebrated Ash Wednesday and even visited Disney World with Aunt Britney Spears and her two sons, Jayden and Sean.
We're happy to see Maddie back to her normal life a year later!