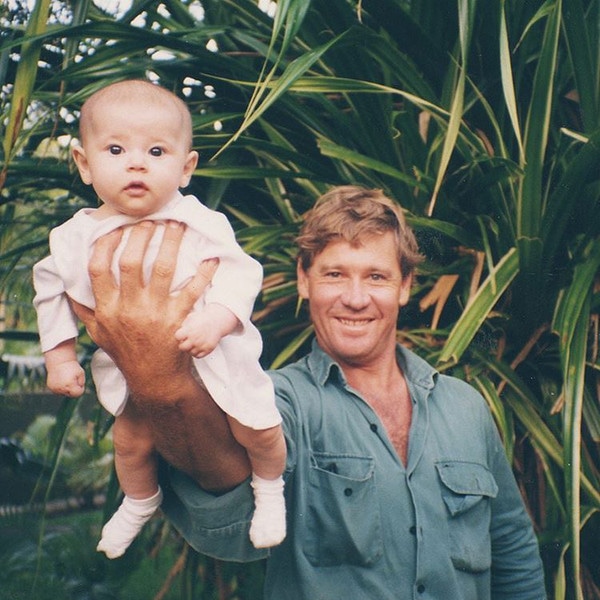 Instagram
Nearly 12 years after Steve Irwin's tragic death, Bindi Irwin is carrying on the work of her "superhero" dad.
The 19-year-old star shared a video of her father on Sunday in which he discussed passing on his legacy to his kids.
"When my children can take the football that I call wildlife conservation and run it up—when they're ready to run up our mission, I will gladly step aside," Steve said before getting teary-eyed. "And I guarantee you it will be the proudest moment of my life. My job will be done then, and only then, will I know that I have achieved my ultimate goal—to be able to stand aside and let them run up my mission."
Bindi was clearly touched by her father's words.
"I don't think I'll ever be able to describe the amount of emotion in my heart once the video ended," she tweeted along with the video. "My dad. My superhero. I promise to do my best to make you proud and ensure your legacy lives on forever."
Russell Crowe was also moved by the video and described it as a "super bowl day moment." He then shared a sweet note about his friend, whom he described as a "top bloke." He added that Steve was "tough as nails" and that the wildlife expert wore his "heart on his sleeve, never a wasted breath, [was] full of love and man could he make me laugh."
This new footage of the Australian native comes at a time when his daughter, along with her mother Terri and brother, Robert—who recently recovered from an emergency appendectomy—are joining Animal Planet to create television projects with a focus on Animal Conservation.
What do you think of the emotional video? Let us know in the comments below!