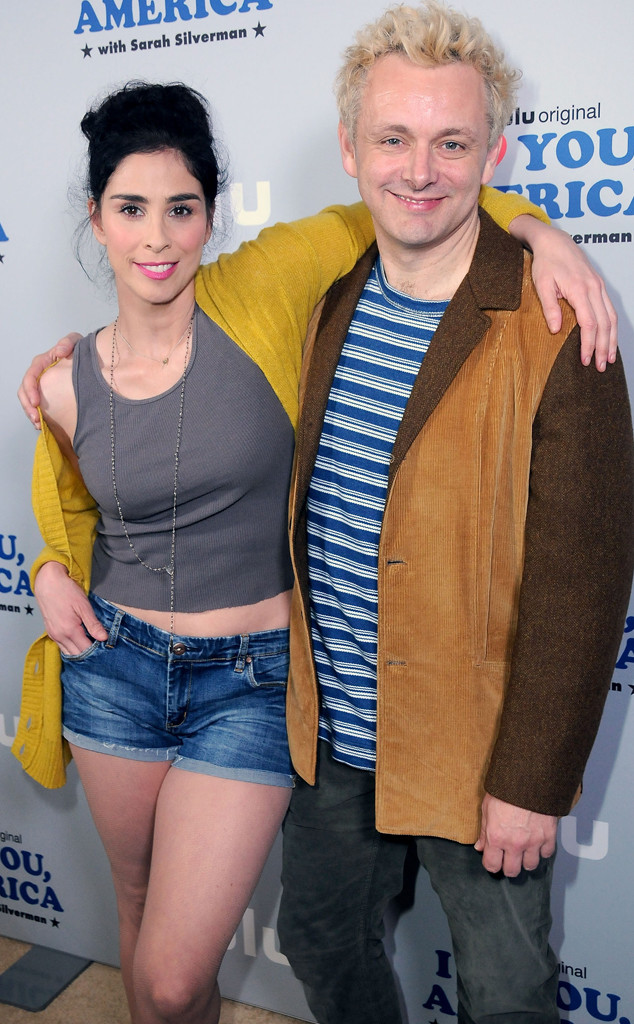 Barry King/Getty Images
Sarah Silverman and Michael Sheen have broken up after nearly four years of dating.
The Grammy-nominated comedienne broke the news to her Twitter followers Monday. "The great @michaelsheen & I consciously uncoupled over Christmas. I mean, not 'over Christmas' - like that wasn't the fight that ended it. No fight. We just live in different countries & it got hard," she tweeted. "Felt we should just tell y'all so u stop askin, 'How's Michael/How's Sarah?'"
Sheen, who is based in the U.K., has yet to comment on his split with Silverman, who is based in L.A.
Together since early 2014, the former couple met while filming Showtime's Master of Sex. A year later, Silverman joked about their dynamic on Inside the Actors Studio, telling James Lipton, "He really classes me up and I pull him right down to my level, unfortunately for him."