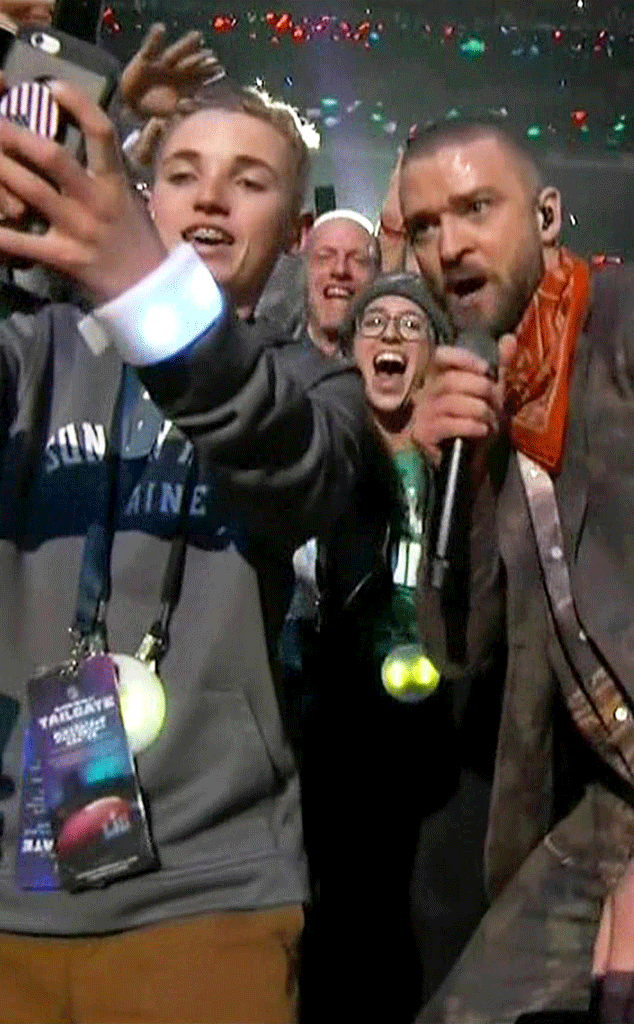 NBC
The Internet has a new star.
Ryan McKenna, 13, went viral during the 2018 Super Bowl after the teen snapped a selfie with Justin Timberlake during the singer's halftime show. An image of McKenna looking distracted on his phone instantly became an Internet meme and started trending on Twitter.
McKenna described the "crazy" viral moment on Monday's episode of Good Morning America. According to the young breakout star, McKenna "didn't really know" the Timberlake selfie was going to happen.
"There was a Super Bowl halftime lady and she, like, said that we were in a special section," he explained. "He just came up, and I just, like, jumped right in there with him. And he stopped right in our row so it was perfect."