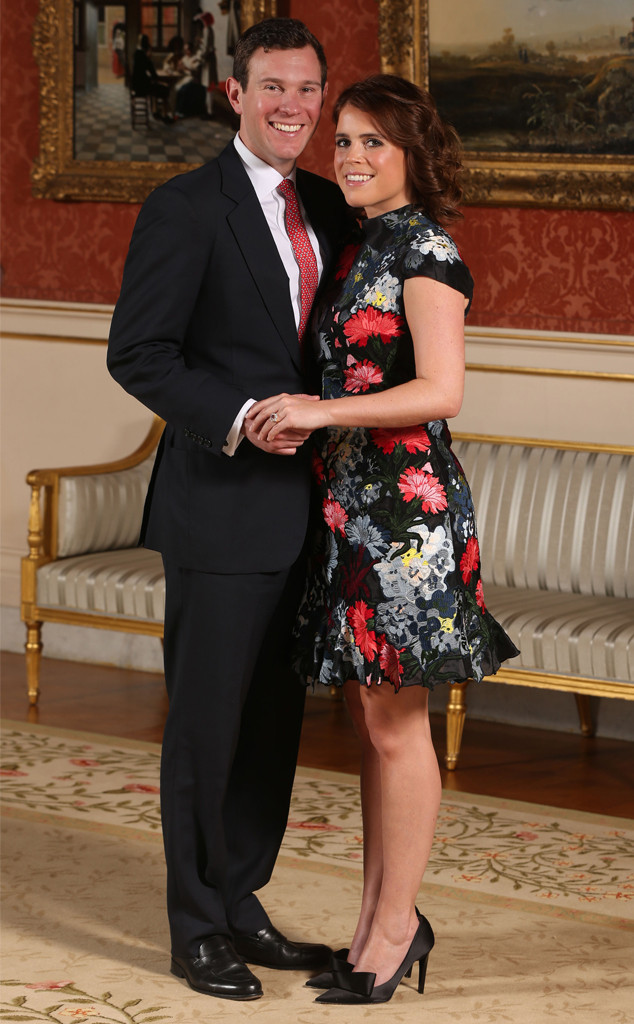 Jonathan Brady/PA Images via Getty Images
Princess Eugenie and Jack Brooksbank have set a date.
Prince Andrew, Duke of York, announced Friday that the couple will wed on Oct. 12, 2018 at St. George's Chapel in Windsor Castle—146 days after Prince Harry marries Meghan Markle at the same venue. Dating since 2010, Eugenie and Jack publicly announced their engagement Jan. 22.
In their first joint interview on BBC's The One Show With Matt Baker, Eugenie said keeping the news private was tricky. "We literally told just our mother and fathers, brothers and sisters, and my grandparents," she said, adding that she'd been wearing her ring less for than 24 hours. "Granny actually knew right at the beginning. She was one of the very few people we told. We left her this weekend, and had a very lovely time and she's very happy, as was my grandfather."
Jack added, "She was incredibly happy and wished us well."