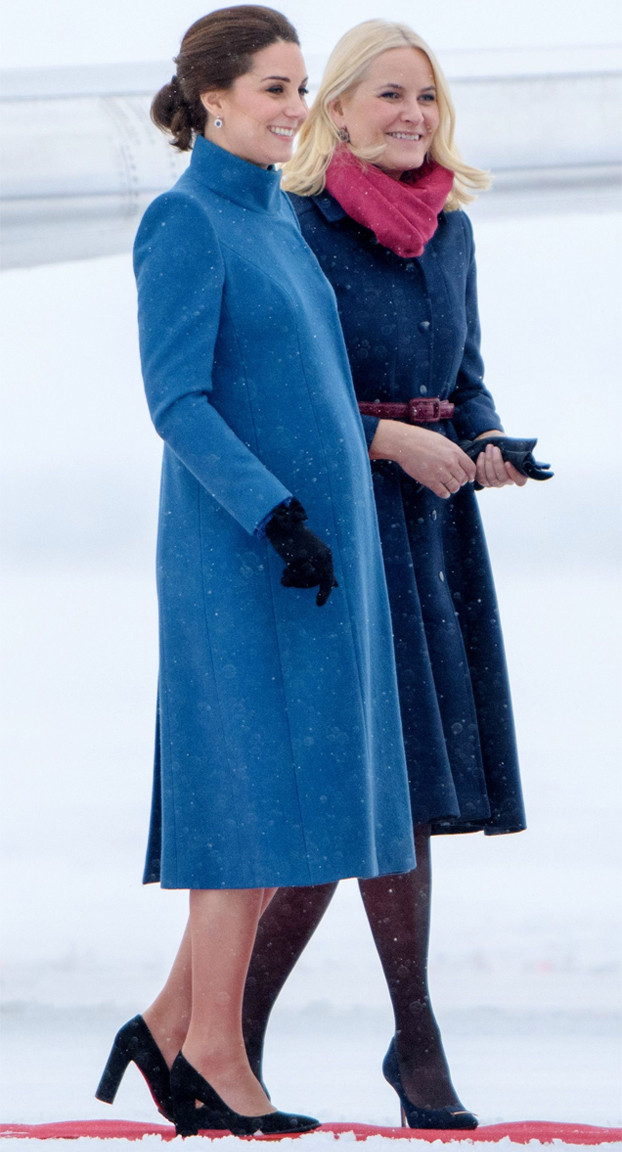 SilverHub/REX/Shutterstock
Kate Middleton and Prince William arrived in Norway on Thursday morning.
The Duke and Duchess of Cambridge, who are expecting their third child together, are currently on day three of their royal tour. Earlier today, they left Stockholm and landed at the Oslo Gardermoen Airport.
Upon their arrival in Norway, William and Kate were greeted by Crown Prince Haakon and Crown Princess Mette-Marit of Norway at the airport.
Kate and Mette-Marit were photographed next to each other at the airport on Thursday and between Kate's blue Catherine Walker coat, Mette-Marit's beautiful icy-blond hair and the snowfall, this picture is giving us major Frozen vibes.