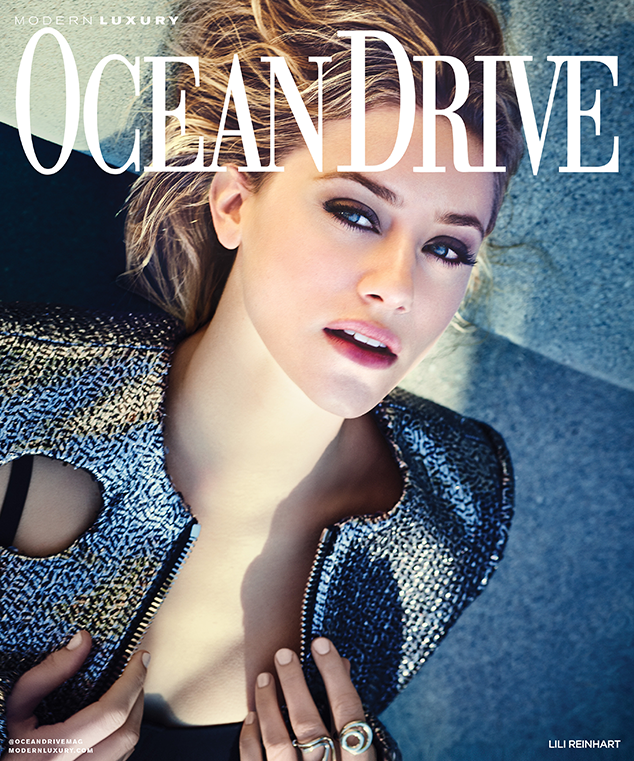 James White for Ocean Drive
From the outside looking in, Lili Reinhart and Cole Sprouse are on top of the world right now.
Not only do they have each other, making one of the cutest couples in Hollywood (#Bughead forever), they also have their increasingly popular CW series, Riverdale, taking their careers to the next level.
However, despite having it all, the 21-year-old actress says she and her man are focused on staying grounded, especially when it comes to the negative sides of fame.
Covering the latest issue of Ocean Drive magazine, Reinhart opens up about how Sprouse (who's dealt with fame since he was a child) helps her and the cast of Riverdale through those challenges.
"He really brings us down to earth if we're feeling like something we've said is being taken out of context," she explained. "He's always the one to be like, 'Just ignore it. It will blow over.' It's a nice, calming energy he has because you know that he's been through it."