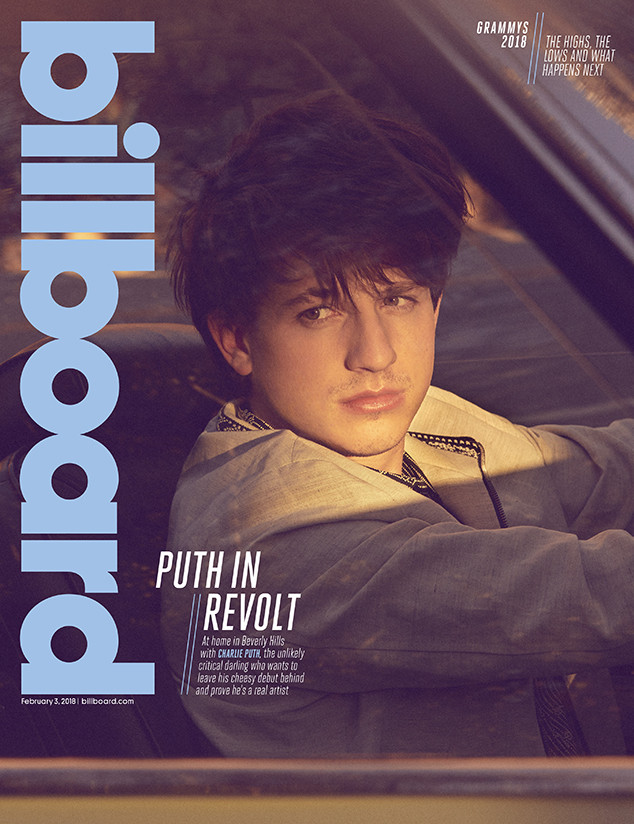 Ramona Rosales
UPDATE: Despite the Hollywood speculation, a source assures E! News that nothing romantic happened between Charlie Puth and Selena Gomez.
"They have never been anything more than friends," our source shared with us.
—————
Charlie Puth's fling with Selena Gomez hit him harder than most people realized.
Gracing the cover of Billboard's Feb. 3 issue, the 26-year-old pop singer opens up about their 2016 collaboration, "We Don't Talk Anymore," and the brief romance that ensued. "It's about a particular moment in my life, when someone very close to me wanted the attention of somebody else," Puth tells the magazine. "When I found that out and we ended it, I might have done some shady things too, and she might have asked me, 'How long has this been going on?'"
Without saying it outright, Puth implied that his songs "Attention" and "How Long" were inspired by Gomez, who is dating Justin Bieber again. "I don't kiss and tell, but the only way a song like that can come across as real is if there's something else going on behind the scenes. And that's what was happening. Very short-lived, very small, but very impactful. And it really messed me up. I'm trying to put this the best way possible: It wasn't like I was the only person on her mind," Puth explains. "And I think I knew that going in—what I was getting myself into."