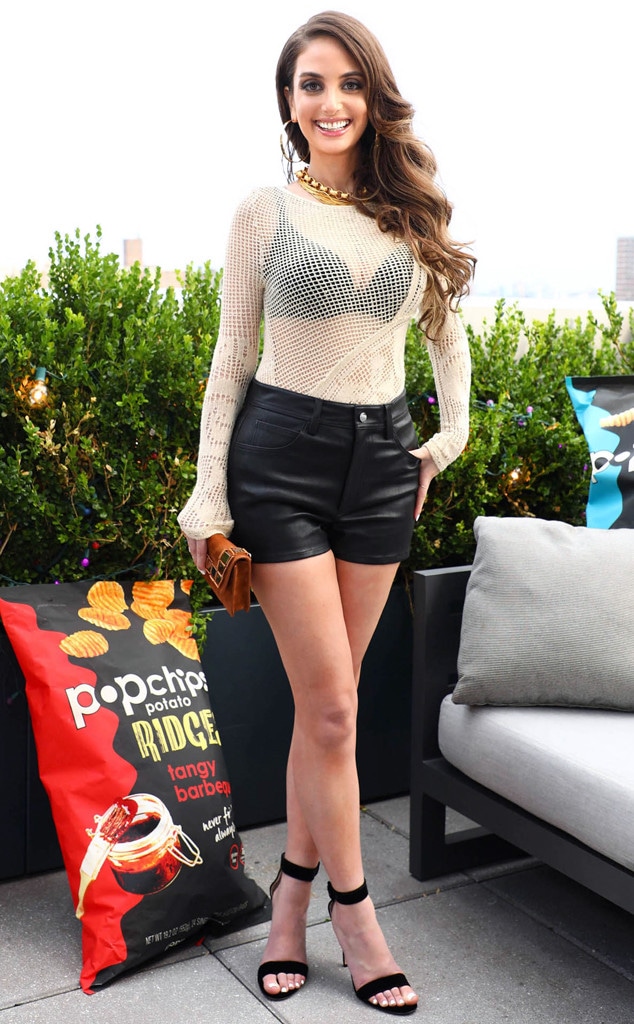 Courtesy Sara Jaye Weiss/StartraksPhoto.com
Alexa Ray Joel doesn't have time for Instagram trolls. 
On Wednesday, Joel's supermodel mom Christie Brinkley shared a picture of her 19-year-old daughter Sailor Lee Brinkley-Cook posing on a rock for Sports Illustrated's Rookie of the Year competition. Clearly excited for her daughter, Brinkley wrote "my mermaid" and "#proudmama" in the caption.
However, not everyone shared Brinkley's enthusiasm. Instagram user @sams7007 left an unkind comment about Joel that has since been deleted. Joel caught the comment and called out the hater. 
"@sams7007 Beauty is in the eye of the beholder, Mr. Big Shot. You may think I'm hideous, but I like the way I look. And that's really all the matters," she wrote. "(Besides, there's a lot more to people than just what they look like.) But hey, continue being a shallow, hateful troll in life and and see where it gets you!"
Several followers applauded Joel and came to her defense. Brinkley then thanked the Instagram users who supported her daughter. 
"I am also grateful for all the kind hearted people on this thread that jumped to Alexa's defense. Thank you all," she wrote at one point.
While Brinkley didn't see the comment, she wrote, "[You] have to feel sorry for people like that."
This isn't the first time Joel has faced public scrutiny. Last year, Joel told People she and her sister would get teased by the media as kids.
"I was a painfully shy teenager, " she told the magazine. "Before I decided to be a performer, I was a little shell-shocked when paparazzi would be around. When you're young, it's easy to pick on you. There was a tabloid page that would draw things on my face. When you come from privilege, they just see you as, 'Oh, she got it all handed to her.' "
She's also recently talked about the importance of being true to oneself on Instagram.
"I don't care what you look like. I don't care how 'successful' or 'liked' you are. I don't care if you're considerably 'flawed.' I don't care where you come from. I don't care how much money you have or what your 'status' is. I'm not impressed by superficial fluff. You know what's impressive to me? Be real. Be transparent. Be a kook. (So long as you're being yourself.)" part of her post read.
Joel, who is also the daughter of Billy Joel, has too many positive things happening in her life to let one troll bring her down. On New Year's Day, she announced that she's engaged to Ryan Gleason.