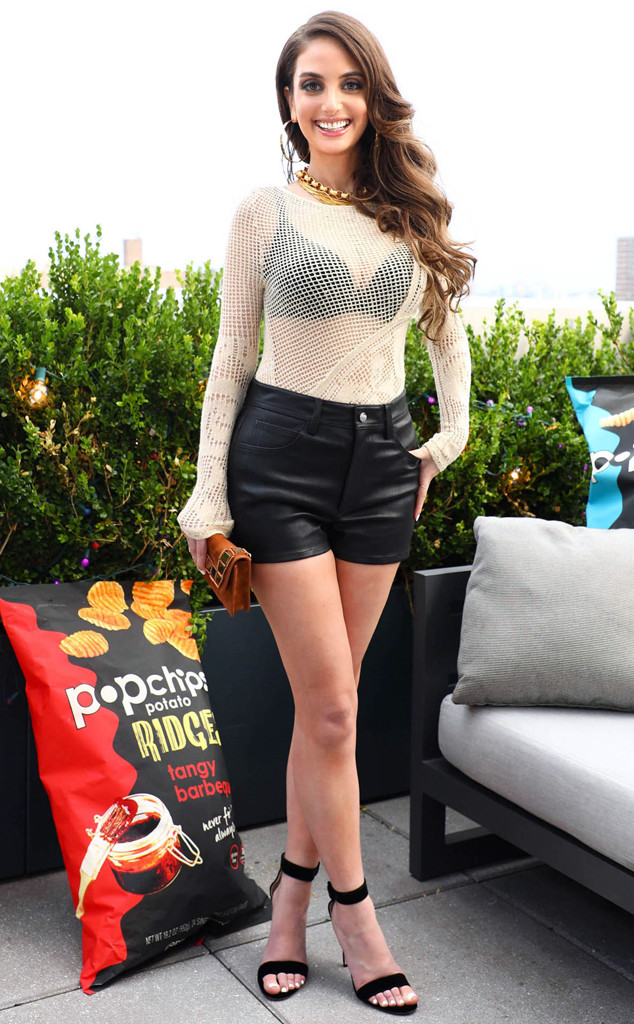 Courtesy Sara Jaye Weiss/StartraksPhoto.com
Alexa Ray Joel doesn't have time for Instagram trolls.
On Wednesday, Joel's supermodel mom Christie Brinkley shared a picture of her 19-year-old daughter Sailor Lee Brinkley-Cook posing on a rock for Sports Illustrated's Rookie of the Year competition. Clearly excited for her daughter, Brinkley wrote "my mermaid" and "#proudmama" in the caption.
However, not everyone shared Brinkley's enthusiasm. Instagram user @sams7007 left an unkind comment about Joel that has since been deleted. Joel caught the comment and called out the hater.
"@sams7007 Beauty is in the eye of the beholder, Mr. Big Shot. You may think I'm hideous, but I like the way I look. And that's really all the matters," she wrote. "(Besides, there's a lot more to people than just what they look like.) But hey, continue being a shallow, hateful troll in life and and see where it gets you!"