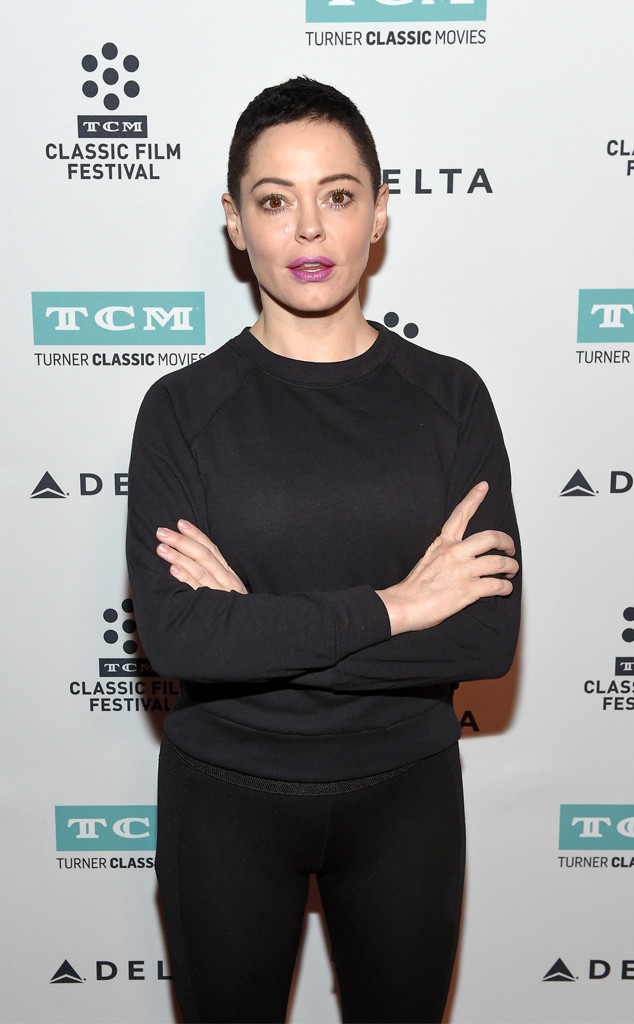 Matt Winkelmeyer/Getty Images for TCM
There is a war of words brewing between Rose McGowan and Harvey Weinstein, whose attorney recently issued a rare statement in response to her sexual assault claim, marking the first comments in months from the producer's team amid numerous misconduct allegations.
In October, the Charmed alum and star of E!'s new docu-series Citizen Rose accused the producer of rape, becoming one of dozens of women to accuse him of sexual misconduct. Even before McGowan went public with her accusations, a rep for Weinstein told E! News, "Any allegations of non-consensual sex are unequivocally denied by Mr. Weinstein." McGowan details her allegations against the producer in her new memoir Brave, without mentioning him by name, saying that during the 1997 Sundance Film Festival, he allegedly performed forcible oral sex on her in a hot tub in his hotel suite.
On Tuesday, Weinstein's lawyer Ben Brafman issued to E! News a rare statement directly in response to the actress, accusing her of trying to "smear" the producer "with a bold lie" that is "denied" by Weinstein and "at least two witnesses," including Ms. McGowan's former manager and former co-star Ben Affleck. McGowan issued an expletive-filled response, while her team hit back with their own statement, calling Weinstein's lawyer's words a "sad, pathetic old-fashioned sexist attempt to undermine obvious truth."