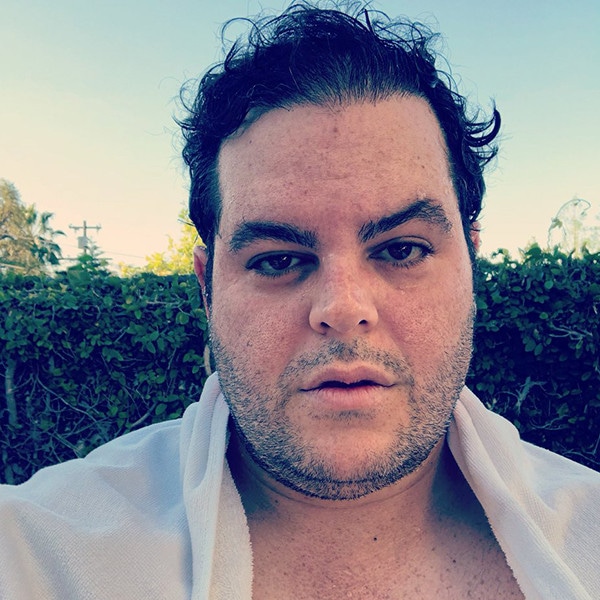 Even if you are celebrity, you got to put big work in at the gym to get big results—and it's a big commitment that even famous people can struggle with. The physical exertion, the time and the pain can be a lot. While some love to feel the burn, others flat out despise working out, but they do it any way.
Earlier today, Josh Gad, who has been on an exercise kick, took to Twitter to set the record straight: It's a struggle, but he's going doing it with a little help from his fans, whom he asked to send him their workout pics so that they could do this thing together.
The Frozen funnyman wrote, "Yesterday I was given a suggestion by fans to start a group fitness struggle daily routine check-in. So, I invite u all to start sending me your workout pics and/videos so we can all suffer in this ungodly struggle together. Today's excessive torture was 1 hour swim. #GadStruggle."
But he's not the only famous face who ain't a fun of hitting the mats, the pool or the gym. Take a look at some others...
Funny lady Leslie Jones got real on Tuesday when she wrote that she was disappointed, despite all her hard work.
"Ok back to cardio. But confession I feel like I'm doing it for nothing," wrote the SNL star. "I know it not I'm healthy and look good but I really feel like 'what's it all for' if the people you want to notice don't. I just feel like I might die alone. Sorry that's pretty heavy today!!"
On Monday, Britney Spears, who has been working out non-stop for a few years said she's been stepping back from her rigorous workouts and spending some time with her sons.
The popstar wrote, "I love cardio and sweating, but over doing anything just isn't good. It's been nice working out a little less these last few weeks and enjoying my time off with my children!!!!"
But those persevering stars aren't the only celebs who have begrudgingly hit the gym despite their hatred of it...
Gigi Hadid once told Nova 96.9 Radio in 2015, "I tried SoulCycle one time. I hated it. It was the worst thing ever. Very sorry, SoulCycle, I just didn't get it."
Even Jennifer Lopez says it's tough to keep going. "It's so not easy. I hate it just like anybody else. It's not fun. You do it because you want to feel good and it does make you feel good after you do it," the superstar told Us Weekly in 2014.
Reese Witherspoon once said to US Weekly, "If I never had to see the inside of a gym again, I'd be a very happy person."
What keeps you going even when you don't want to work out? Sound off in the comments!