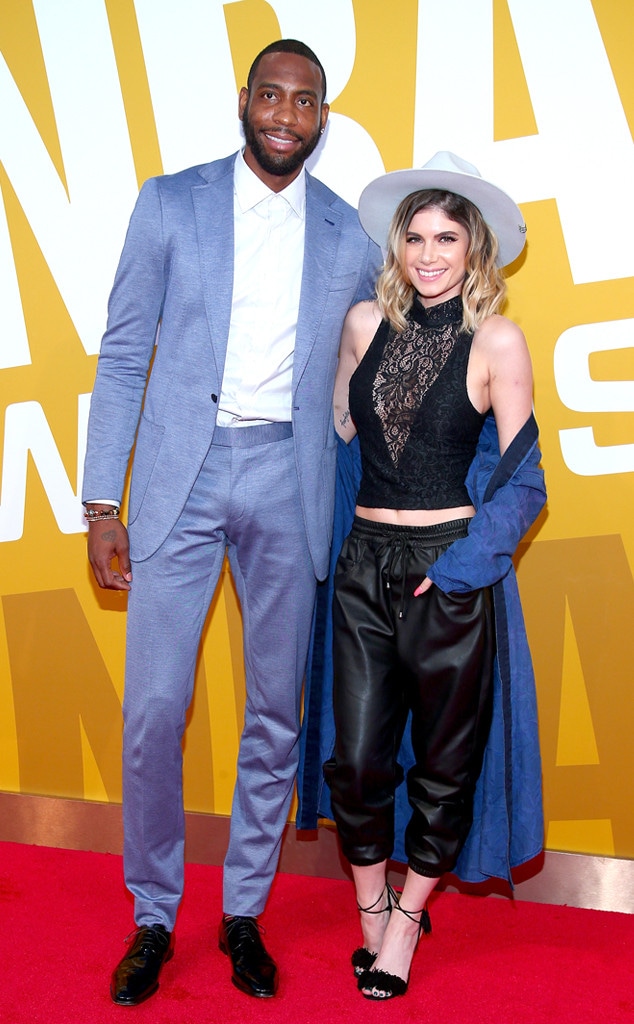 Paul Zimmerman/WireImage
Former American Idol contestant Leah LaBelle and her husband Rasual Butler have died after an early morning car crash.
Los Angeles Police confirm to E! News that a crash occurred in Studio City, Calif., early Wednesday morning at 2:25 a.m. PST.
Rasual was the driver who lost control and collided with the curb. The Land Rover vehicle, which had Leah as a passenger, flipped twice before coming to a rest in a shopping center parking lot.
According to the Los Angeles County Coroner office, both parties were pronounced dead on the scene. An autopsy is pending.
Fans of American Idol may remember Leah when she first auditioned in front of Simon Cowell, Paula Abdul and Randy Jackson back in 2004. She would later place twelfth in the show's third season.
She would also become a successful R&B singer who signed with Epic Records. "Everyone is devastated. It's such a sad day for her friends, family and all her fans that loved her," a source shared with E! News. "She was so talented and was pushing hard on her music career." 
American Idol season 3 winner Fantasia Barrino would express her condolences on social media. "This just doesn't seem right even saying right now but Rest In Peace Baby Girl," she wrote. "@leahlabelle I will never forget you. Idol Family Forever @AmericanIdol." 
As for her husband, Rasual was first drafted by the Miami Heat in 2002.  During his 14-year career with the NBA, he also played with the San Antonio Spurs, Los Angeles Clippers, Chicago Bulls and other teams.
"The NBA family is devastated by the tragic passing of Rasual Butler and his wife, Leah LaBelle," the NBA said in a statement on Twitter. "A pro's pro, Rasual enjoyed a long, successful career and was widely respected by his peers and coaches. We grieve with their loved ones during this difficult time."
The Miami Heat added, "We are deeply saddened by the passing of Rasual Butler and his wife, Leah LaBelle. Our sincere condolences, thoughts and prayers go out to the family and many friends of Rasual and Leah. They will be missed." Former teammate Lamar Odom also expressed his condolences online: "Words can't explain this feeling R.I.P. Lil bro #SualBop." 
Rasual is survived by a daughter from a previous relationship. TMZ was first to report the news.