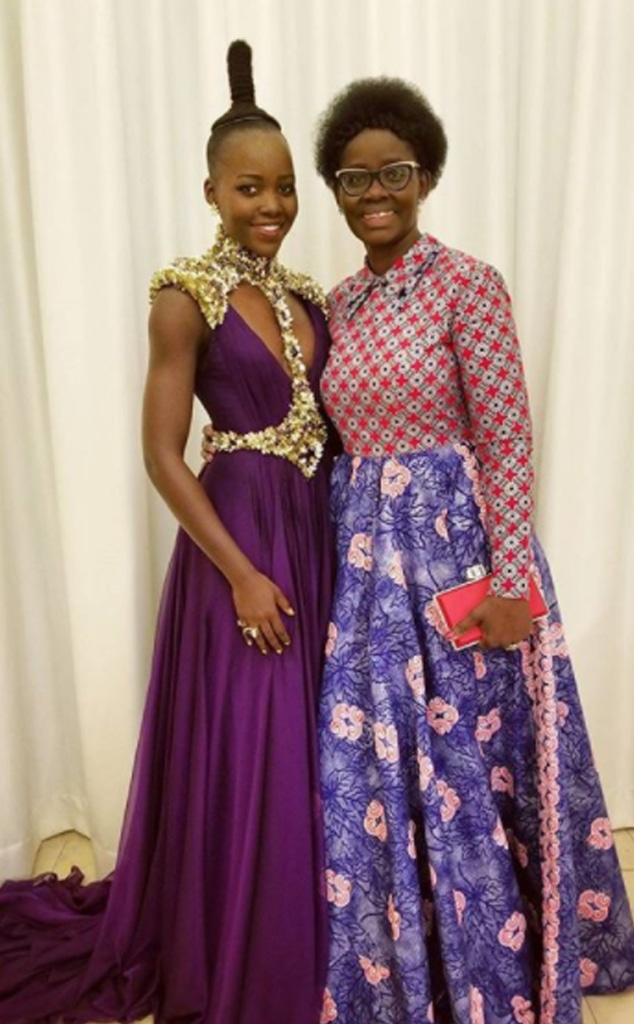 Instagram
Lupita Nyong'o is an actress, an activist and now she can add designer to her resume!
The 34-year-old attended the Black Panther world premiere event on Monday night alongside her mother, and while that's incredibly special in itself, Lupita also designed her mama's dress.
She took to Instagram for a little humble brag moment, sharing a photo of her mother to show her work.
"My mummy looked so pretty at the @blackpanther premiere," she wrote. "@kutula and I designed her dress. #humblebrag #BlackPanther."
The gorgeous dress was composed of two colorful patterns: the long-sleeved top featured a black, red and white checkered-type print, while the periwinkle skirt included a pink floral touch.
Watch:
Lupita Nyong'o "Loves Physical Challenge" of "Black Panther"
Meanwhile, we caught up with Lupita on the red carpet of the premiere, where she dished about the strenuous workouts she had to endure in order to prepare for the "physical challenge" of her role in Black Panther.
"I had to get into particularly good shape...to be able to do the stunts," she said. "And I loved it."
Essentially, she went through a six-week boot camp that consisted of four-hour training days where the cast worked on strength, stamina and flexibility.
As for the film, she hopes the audience is left thinking about "community and who we belong to" as well as "feeling like they can be citizens of Wakanda."
Black Panther hits theaters Feb. 16.