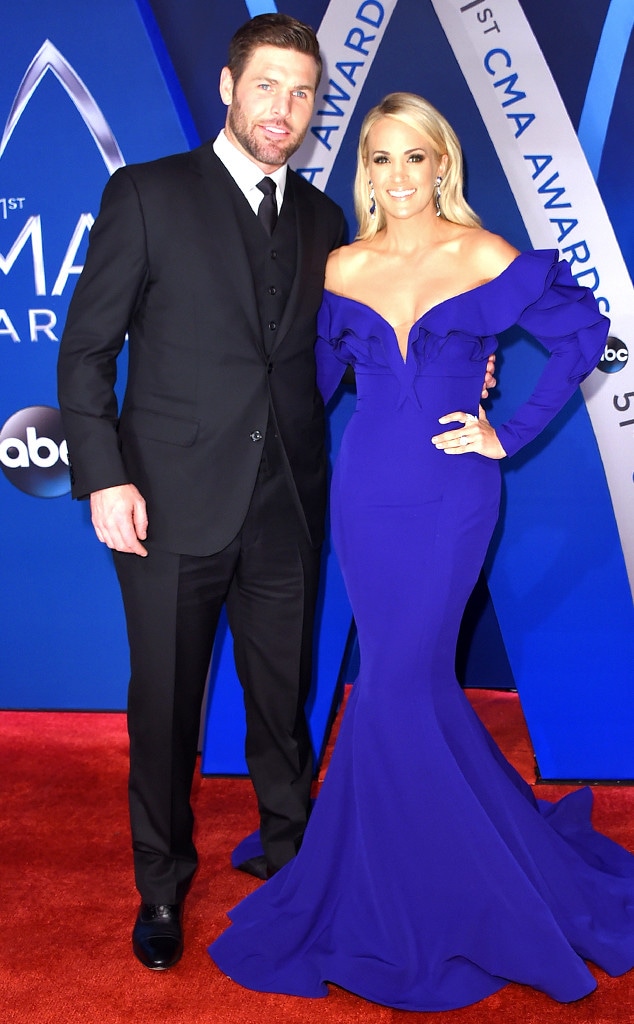 Michael Loccisano/Getty Images
Mike Fisher is getting back on the ice and Carrie Underwood is singing her beloved husband's praises. 
The songstress took to social media on Wednesday amid the news that her husband of seven years is coming out of retirement to play hockey for the Nashville Predators this season. 
"This is happening!" the Grammy winner wrote to her millions of followers. "Fish is back! So proud of you, baby! We want the cup!!!"
"The ultimate goal is to sign a contract before the Feb. 26 trade deadline and return to game action and pursue the one thing every hockey player dreams of," the Nashville Predators' official site reads. "It's a virtually unprecedented move—only a handful of former NHLers have stepped out of retirement and back onto the ice to give it one more try."
The 37-year-old athlete previously played for the Predators from 2011 through 2017, becoming the team's captain in 2016. However, a year later, he announced his retirement after 17 years of playing in the NHL. 
"I don't believe it came in a single instance or some aha moment, but as time passed, I gradually became certain that it was right for me to retire. I believe God gave me the ability to play hockey, and I was helped by dozens of individuals along the way, so it's not just up to me on when it's time to say goodbye," he wrote in a public letter published for The Tennessean. 
"I approached this season with the mindset that it could be my last, and now that it's past, I'm looking forward to a future that includes a lot more time with my family. Things change when you have kids and you have a family. They've supported me without question, and now it's my turn to return the favor."
It seems Fisher's life plan has changed yet again. Welcome back to the ice!