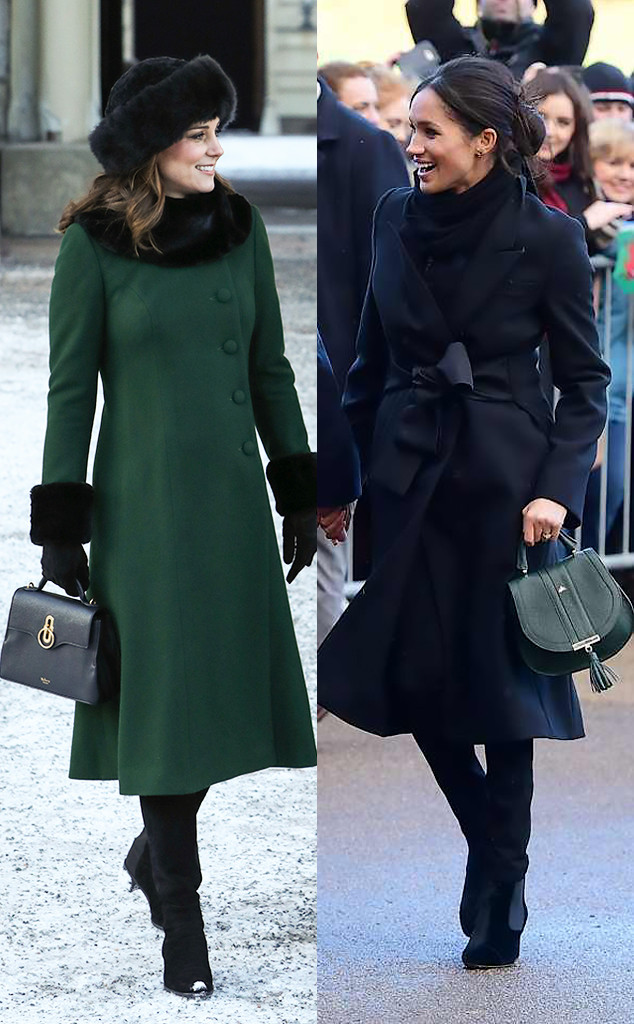 Getty Images
When it comes to royal style, Duchess of Cambridge Kate Middleton and Meghan Markleare officially on the same page.
As the expectant mom stepped out on Tuesday for the first day of her and Prince William's four-day tour of Sweden and Norway, Middleton's hand was noticeably full. The future mother of three was toting Mulberry's Mini Seaton style black top-handle handbag with gold detailing—an atypical choice for the British fashion icon.
"Kate is well-known for carrying clutch handbags at royal events, so seeing her with a new Mulberry handbag is definitely a change," What Would Kate Do Editor Christine Ross explained to E! News, noting the Duchess of Cambridge memorably sported a Chanel handheld purse in Paris early last year in one limited instance. She brought the burgundy and gold designer purse back out again on Wednesday as she visited Stockholm.
Royal fashion experts like Ross noticed Middleton's newfound penchant for pint-sized purses with handles and likened the accessory choice to Meghan Markle's recent handbag selections.