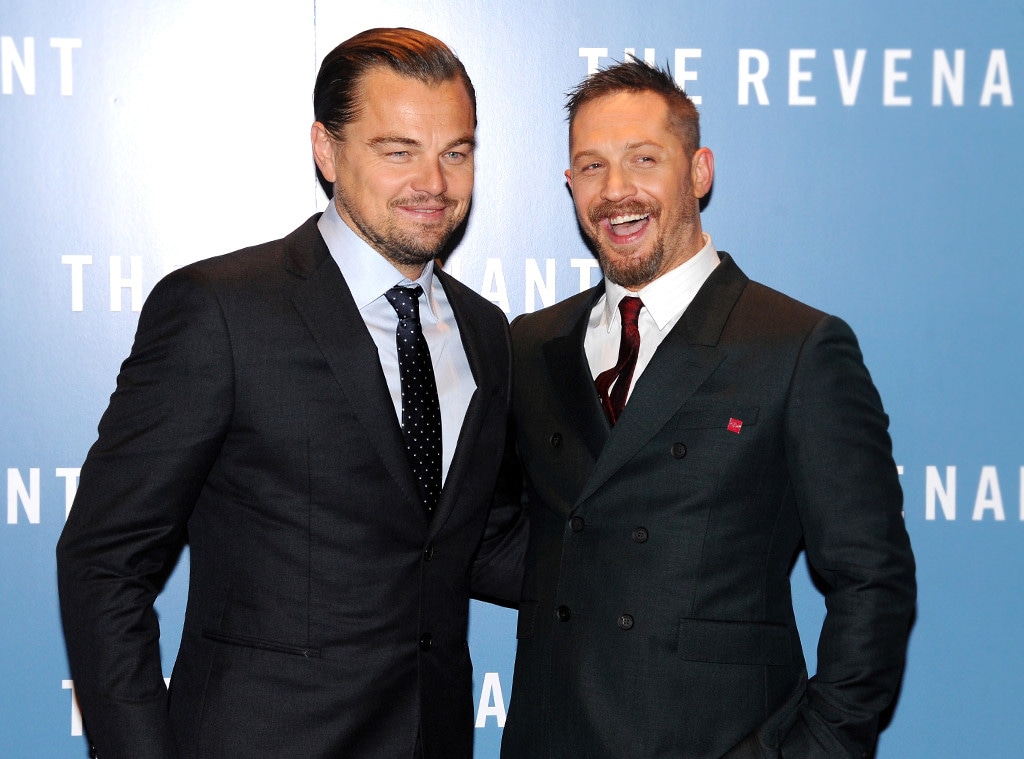 Dave J Hogan/Getty Images
Tom Hardy appears to be a man of his word.
The actor tattooed "Leo knows all" on his arm after losing a bet to Leonardo DiCaprio.
According to a 2016 article by Esquire, Hardy and DiCaprio made a bet over who would receive an Oscar nomination for The Revenant. DiCaprio predicted Hardy would get the Best Actor in a Supporting Role nod while Hardy predicted he wouldn't. The stakes? A tattoo featuring the name of the winner's choosing. DiCaprio won the bet. 
So, what did the Titanic star want Hardy to get? 
"He wrote, in this really shitty handwriting: 'Leo knows everything.'" Hardy told Esquire. "Ha! I was like, 'OK, I'll get it done, but you have to write it properly.'"
Just a few days ago, a fan photo surfaced showing Hardy's new ink.
This is hardly Hardy's first tattoo. He also has images of the London skyline, the Madonna and a crow on his body. The Revenant also isn't the only film Hardy and DiCaprio have acted in together. They both appeared in the 2010 film Inception.