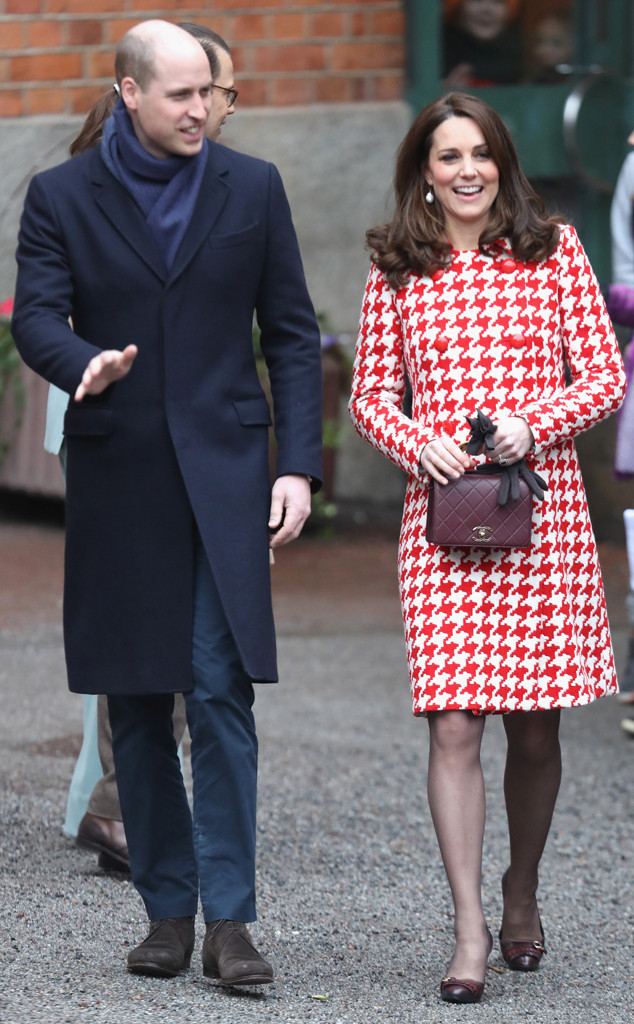 Chris Jackson/Getty Images
Kate Middleton and Prince William are on day two of their royal tour of Sweden and Norway.
The Duke of Duchess of Cambridge, who are expecting their third child together, visited the Karolinska Institute on Wednesday morning in Stockholm. The couple was accompanied by Princess Victoria and Prince Daniel for the visit.
"This morning will focus on Sweden's pioneering work in the field of mental health and children's wellbeing, and how children and young teenagers are supported through the Swedish education system," Kensington Palace tweeted on Wednesday.
William and Kate were then spotted arriving at Matteusskolan, a school where the Youth Aware of Mental Health program operates.