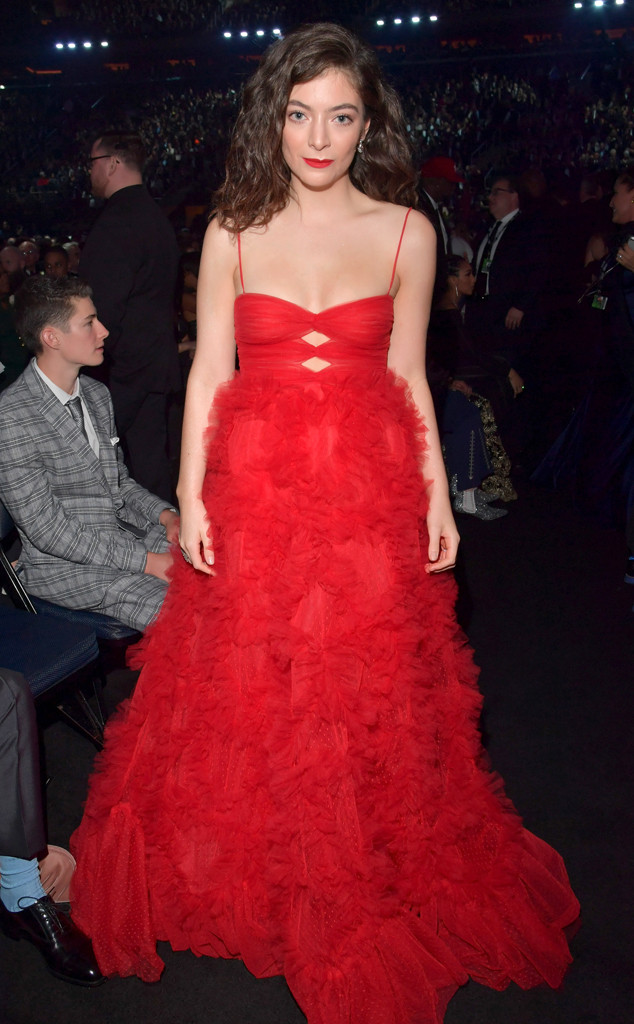 Lester Cohen/Getty Images for NARAS
Lorde has taken out an ad in The New Zealand Herald that features a handwritten note about her 2018 Grammys nomination.
Shayne Currie, managing editor of the newspaper's media company NZME, shared a picture of the advertisement on Twitter Tuesday.
"Oh, hi there!" the note reads. "I'm writing this from New York City. [My brother] Angelo and I sat in Madison Square Garden last night and saw a lot of crazy and wonderful things. I just wanted to say thank you, from the bottom of my heart, for loving and embracing Melodrama the way you did. My nomination belongs to you. Thank you, also, for believing in female musicians. You set a beautiful precedent. All my love, Lorde."