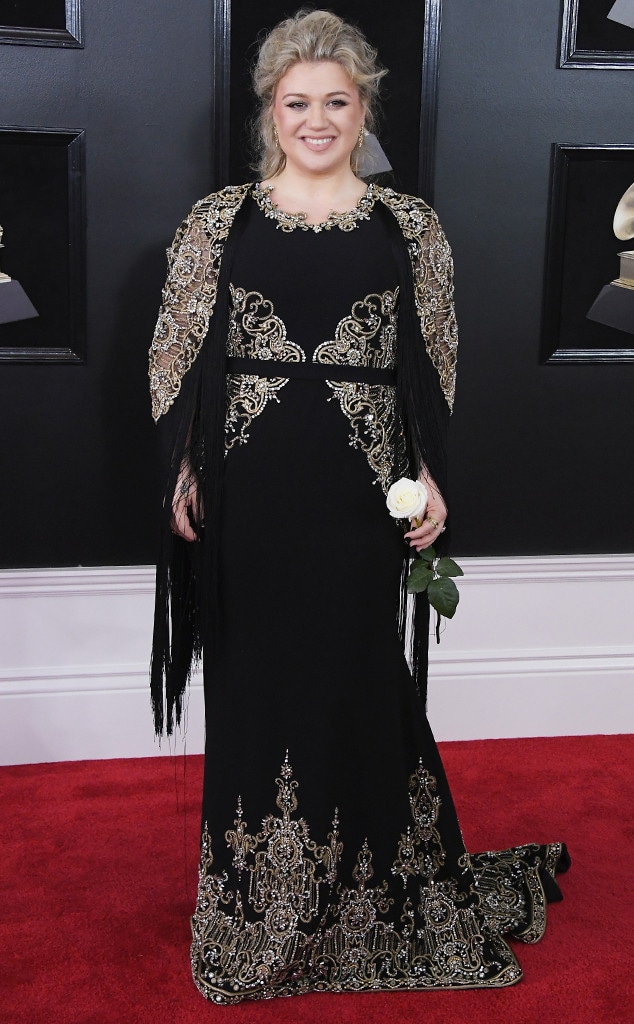 Steve Granitz/WireImage
Kelly Clarkson fired back at Recording Academy president Neil Portnow on Tuesday after the Grammy executive said women wanting to be in the music industry need to "step up." 
"A confused soul said women need 2 'step up' their A-game if they wanna start winning," Clarkson tweeted, "& u know what I'm not even mad at ignorance. I'm just gonna kindly point u n the direction of my A-game album I recently dropped #MeaningOfLife #UrWelcome. "I Jenna Dewan'd that shit y'all #stepup."
Portnow's comment came after the hashtag #GrammysSoMale started trending on Twitter during the 2018 Grammys broadcast. Fans noticed that many of the nominees in the top categories were male. Lorde, for instance, was the only woman up for Album of the Year, and Alessia Cara was the only woman to take home a trophy in one of the major categories (she won for Best New Artist). There was also a bit of controversy as to why the "Royals" star didn't take the stage despite her nomination for Melodrama.
After Variety asked Portnow about the hashtag, he replied, "It has to begin with… women who have the creativity in their hearts and souls, who want to be musicians, who want to be engineers, producers, and want to be part of the industry on the executive level… [They need] to step up because I think they would be welcome."
He then added, "I don't have personal experience of those kinds of brick walls that you face but I think it's upon us—us as an industry—to make the welcome mat very obvious, breeding opportunities for all people who want to be creative and paying it forward and creating that next generation of artists."
Clarkson isn't the only star to speak out about the remark. Pink also replied to the comment on Twitter.
"Women in music don't need to 'step up'—women have been stepping since the beginning of time. Stepping up, and also stepping aside," Pink wrote in a note shared on the social platform. "Women owned music this year. They've been killing it. And every year before this."
She continued, "When we celebrate and honor the talent and accomplishments of women, and how much women step up every year, against all odds, we show the next generation of women and girls and boys and men what it means to be equal and what it looks like to be fair."
Both Clarkson and Pink were nominated for Best Pop Performance; however, Ed Sheeran ended up winning the female-led category.