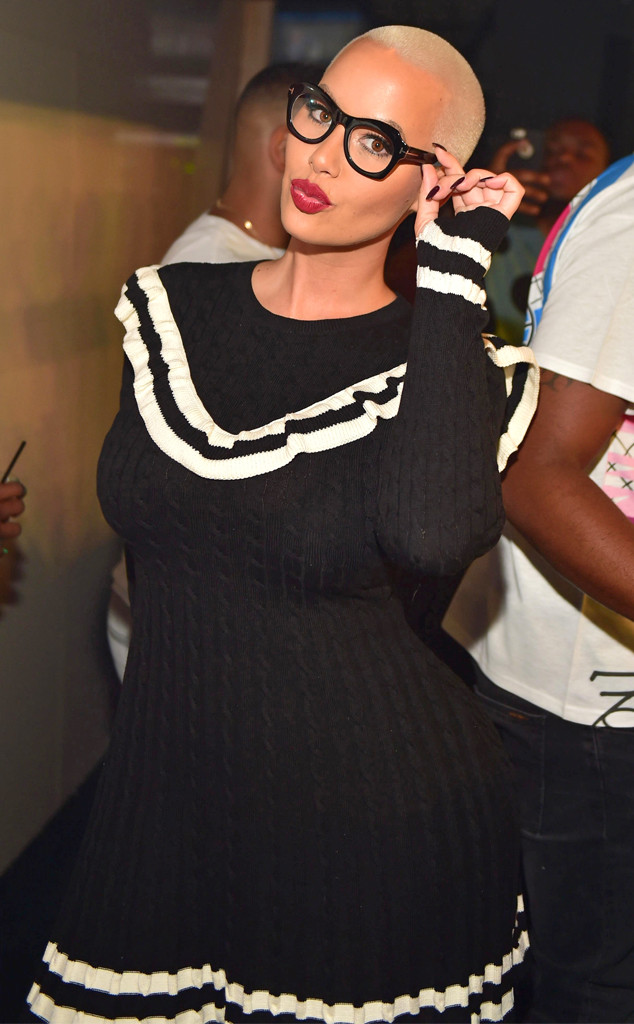 Prince Williams/WireImage
Amber Rose wants everyone to know that she is home and healing following her breast reduction surgery.
The SlutWalk founder detailed the results of her surgery by Dr. David Matlock and Dr. Garth Fisher in a series of posts to her Instagram story Sunday night.
The mom-of-one lounged at home in a purple, plush robe while telling her followers how excited she was about her breasts, which went from a size 36H to a size D, saying, "I was really, really big and I think now I might actually just be a D cup, which is like really small for me."