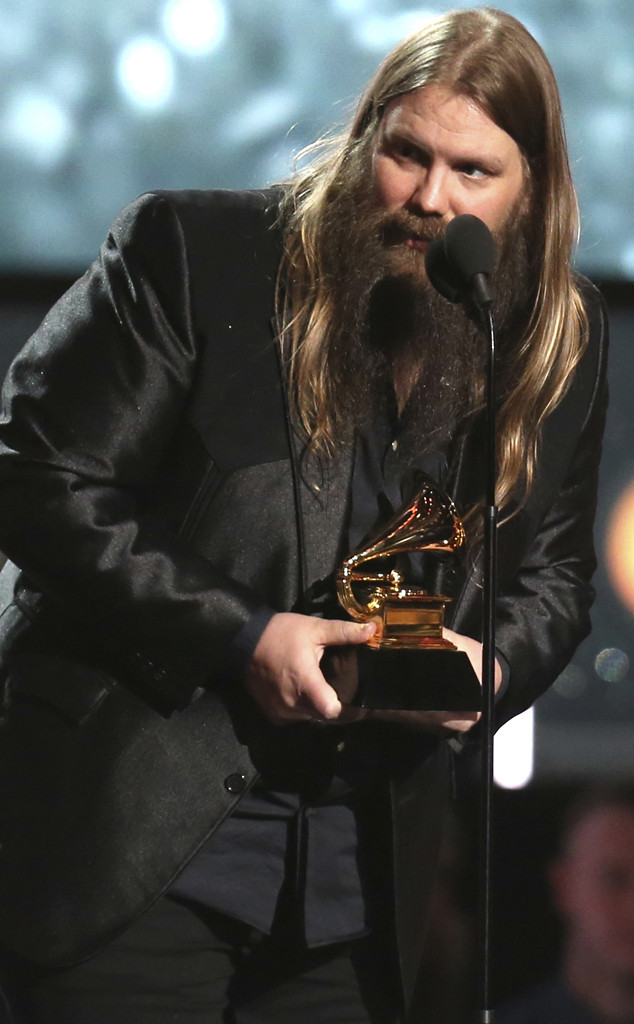 Matt Sayles/Invision/AP
The Recording Academy is tipping its (cowboy) hat to Chris Stapleton!
That's right, at tonight's 2018 Grammy Awards the musician won Best Country Album for From a Room: Volume 1. Other nominees included Kenny Chesney for Cosmic Hallelujah, Lady Antebellum for Heart Break, Little Big Town for The Breaker and Thomas Rhett for Life Changes.
This marks Stapleton's third Grammy win, who took the stage inside New York City's Madison Square Garden with a heartfelt acceptance speech.
"Thank you," he shared, "It's wonderful to be in a room with all these people tonight. And we're so proud—we always try to make great records as good as we can. I guess this is a testament to that. Thanks everybody who works so hard for us and out on the road, it's a real joy to get to make music."