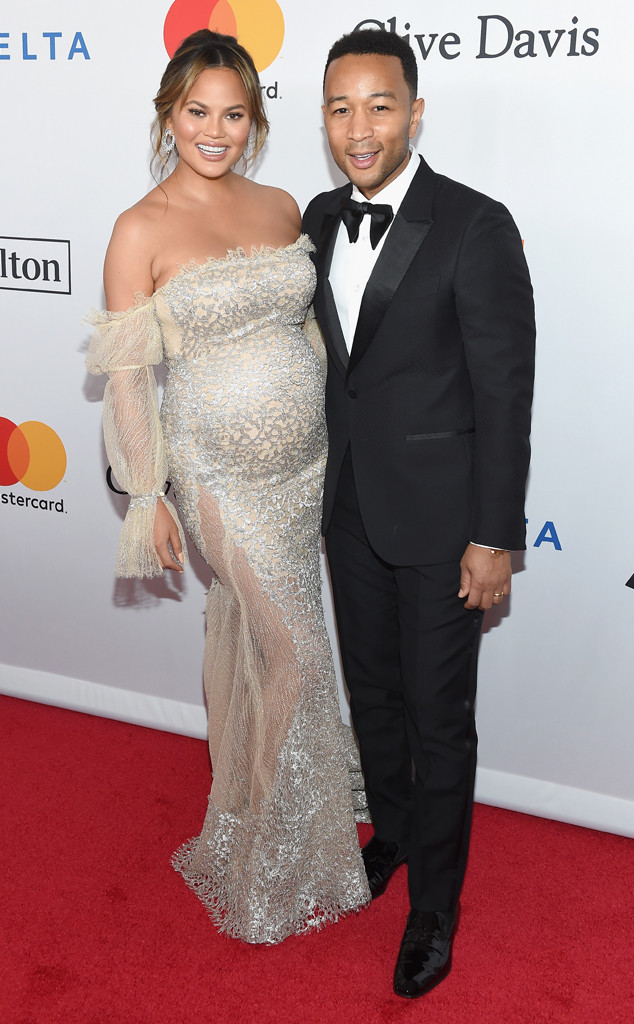 Nicholas Hunt/Getty Images
John Legend and Chrissy Teigen had a blast attending Saturday night's Pre-Grammy Gala.
The supermodel reminisced about all of their fun moments on social media.
"Had such a wonderful time at Clive's pre-Grammy party!" she wrote on Instagram. "I must thank my dear friends who I pay but they're still very good friends @jenatkinhair @maryphillips And @ I love you guys. Thank you for making me feel good which is more important than looking good but let's face it, both are nice. Thank you thank you @jonathansimkhai for creating such a beautiful dress for me and baby. It was such an honor to work with you."
She also gave a special shout-out to her husband for being her date for the evening.
"And thank you to Johnny," she posted. "I wouldn't be here without you. Or I would because I'd be dating or married to someone similar. But I am happy to be here with you. I love you."