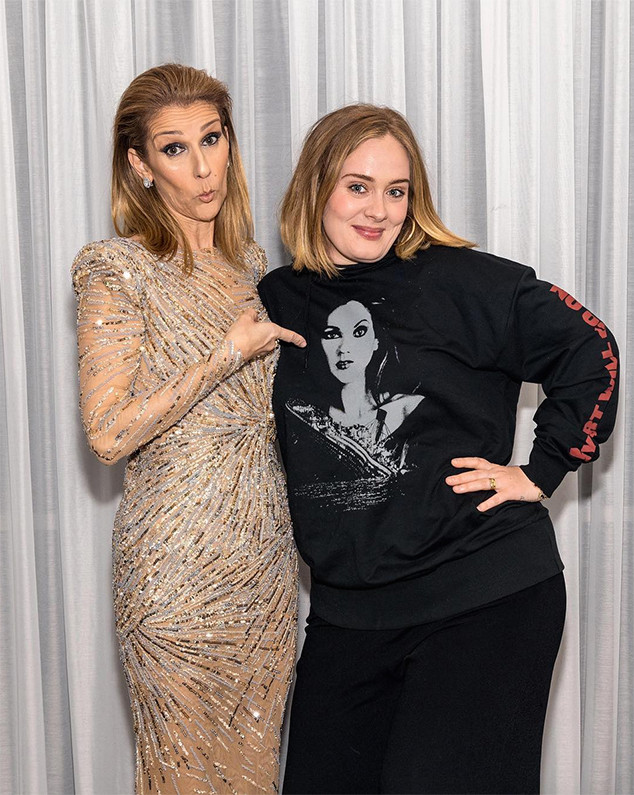 Instagram
Céline Dion may as well have dedicated "Because You Loved Me" to Adele.
In recent weeks, "on doctor's orders," the seven-time Grammy was forced to cancel seven concerts—on Jan. 6, Jan. 9, Jan. 13, Jan. 16, Jan. 17, Jan. 19 and Jan. 20—at The Colosseum at Caesars Palace in Las Vegas. Last week, via Facebook, Dion's team explained that she had been suffering from "congestion and irritation of the vocal chords due to a lingering cold, and her physician has instructed her to rest until these symptoms clear up completely." Dion's team added that she is expected to resume performances at The Colosseum as scheduled March 27.
Adele managed to catch the singer's Jan. 12 show—one of four Dion was able honor this month. "Queen Celine! What a show, an absolute highlight of my life, thank you so much for the attention to your crowd and insane humor," she said on Instagram. "Happy new year lady."