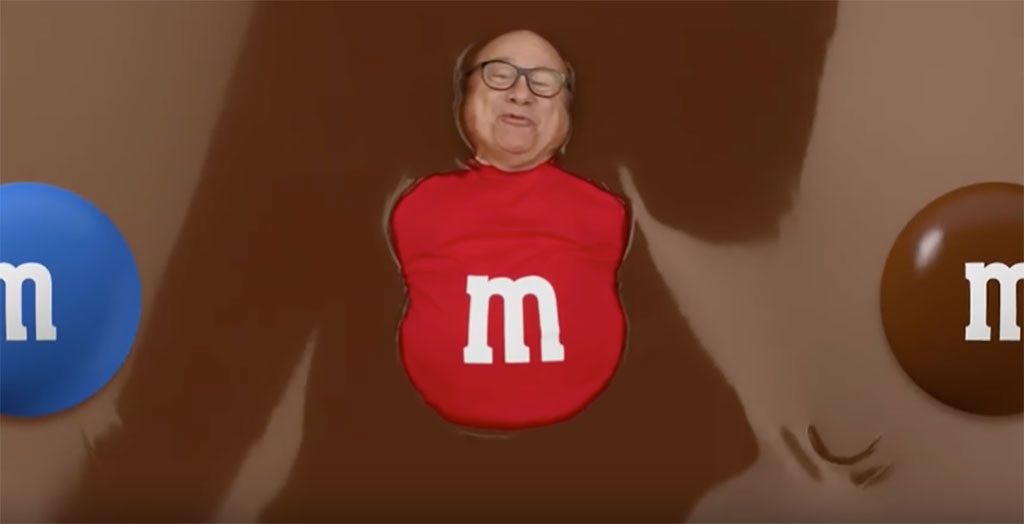 YouTube
Well, this is...interesting. 
With the 2018 Super Bowl just days away, brands are unveiling bits and pieces of their newly crafted advertisements for the main event. As such, M&M's recently released a teaser for its concept this time around and it involved Danny DeVito splashing around in a pool of chocolate. 
The Academy Award nominee is covered in chocolate as he lays making snow angel shapes flanked by two M&M's. "Mmmm Super Bowl," he says into the camera while a boom mic operator stands by thoroughly unamused. 
In the next frame, DeVito starts covering himself with the chocolate as the ad teases the Super Bowl on Feb. 4. "@SuperBowl LII is going to be extra chocolatey this year. Check out a sneak peek! @mmschocolate #MMSuperBowlLII #SBLII," the actor tweeted. 
"I might have to watch the super bowl now," one fan tweeted back. 
The star is not the only one to flex his acting muscles for a Super Bowl ad. Earlier today, David Schwimmer appeared in four rough cut videos for Skittles, in which he appeared as several different eccentric characters. As an added twist, only one person will get to see the final Super Bowl cut. 
Needless to say, they have our attention!