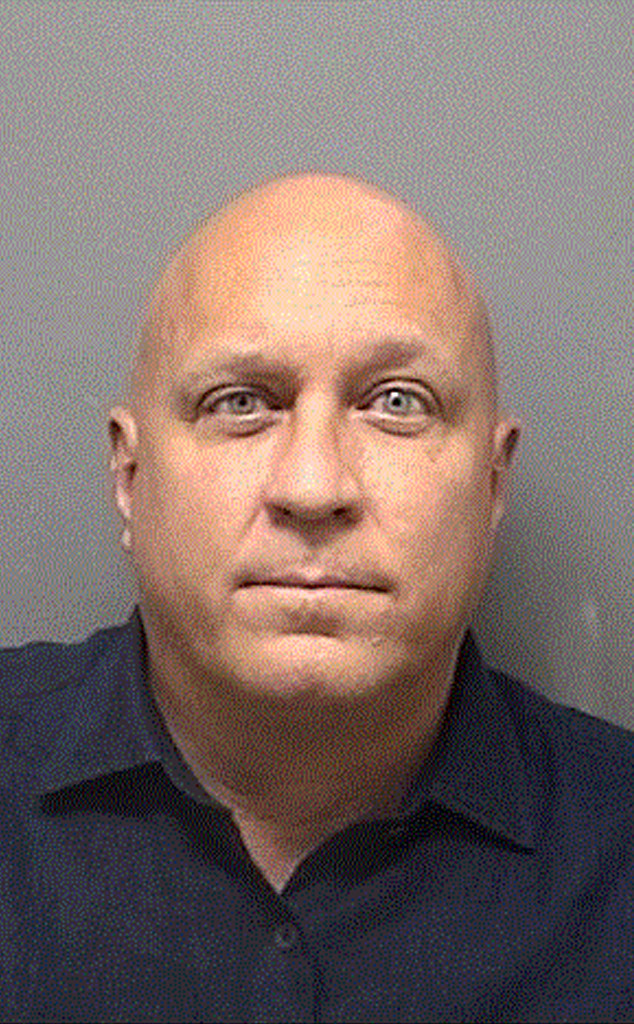 Darien Police Department
UPDATE: One month after Steve Wilkos crashed his vehicle, E! News can confirm authorities have charged the TV personality with DUI.
Wilkos, who originally told TMZ the crash occurred while reaching for his glasses, has admitted otherwise. He shared in a statement with E! News, "On January 21, 2018, I was involved in a serious car accident. I would like to take this opportunity to set the record straight and share that I was under the influence of alcohol at the time of the accident. Over the course of my life, I have been struggling with bouts of depression and on the day of my accident, I had a complete lapse in judgment which resulted in me drinking and getting behind the wheel of my car."
Wilkos registered a .29 percent Blood Alcohol Content, and turned himself in at the Darien Police Headquarters on Wednesday evening. He posted a $1,500 bond and is scheduled to appear in court on March 8.
"I am lucky and so grateful that no one else was involved in the accident and truly humbled by the outpouring of love and support," he continued. "This experience reinforces my commitment to get the professional help that I need and I have recently completed an intensive medically supervised program."
Wilkos concluded, "I have built a career on a commitment to help others with their personal struggles and now I am faced with my own. Opening up my personal life to this level has been extremely difficult for my family and me, and I ask for your support in respecting our privacy so that we can all heal and move forward. I am so sorry to my family for any grief and embarrassment I have caused."
______
TV personality Steve Wilkos has seen his fair share of scary situations as a veteran of the United States Marine Corps, an ex-bodyguard and a former member of Chicago Police Department, but he may have just survived his closest near-death experience to date. On Sunday, the television host was involved in very serious car crash in Darien, CT., E! News can confirm.
Wilkos' vehicle struck several poles and a tree and then flipped over on its side. He was then transported to the hospital in nearby Stamford, CT., TMZ reports.
The Steve Wilkos Show host gave a statement to E! News on Tuesday, "I feel lucky to be alive after seeing my car. I am so thankful to the first responders from Post 53 and our local police department in Darien, CT, as well as all the wonderful people who took care of me at Stamford hospital."