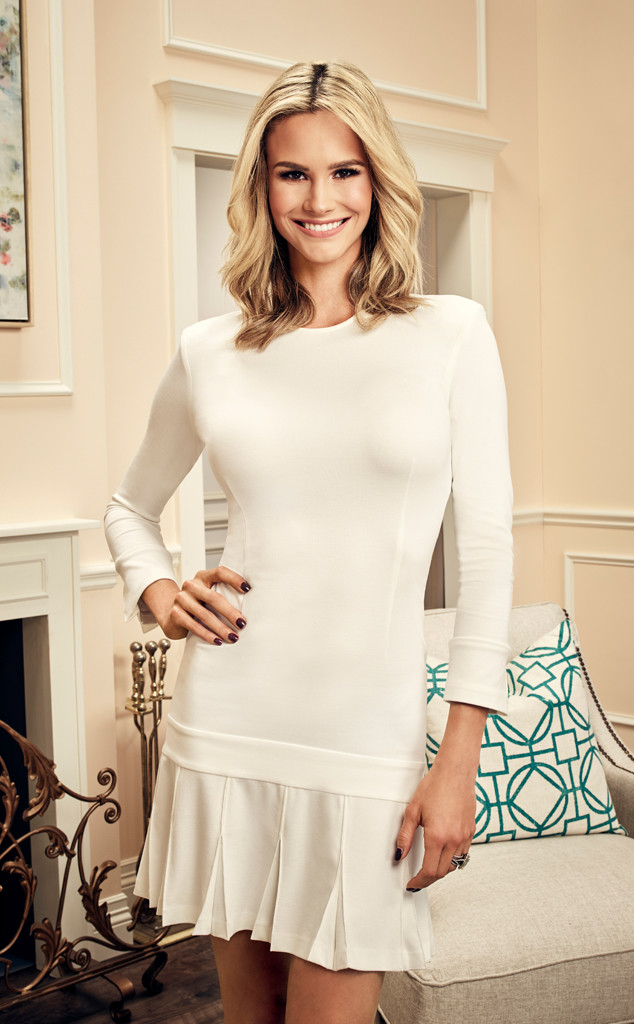 Bravo
Meghan King Edmonds is handing in her orange and leaving Bravo's The Real Housewives of Orange County. The three-season Housewife made her announcement on her blog.
"Today is a bittersweet day for me. After three seasons of the rollercoaster that is The Real Housewives of Orange County I've decided to hang up my OC Housewife hat," she wrote.
In her blog, Meghan said she arrived at "this multi-faceted decision after much thought, and then I thought some more." The reality star cited the show's emotional and physical tolls as her reasons for exiting the long-running reality show. She's currently pregnant with twins.