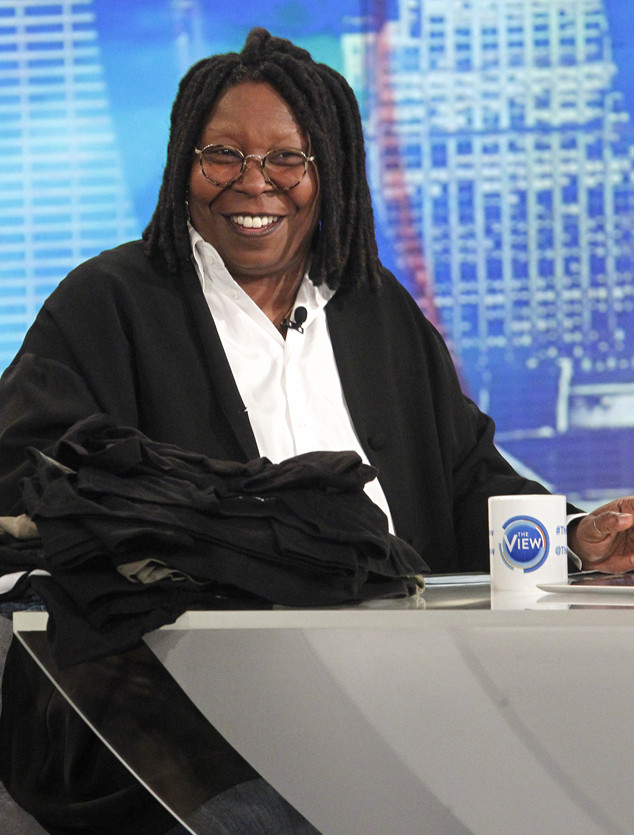 Lou Rocco/ABC via Getty Images
Megyn Kelly's tirade against Jane Fonda didn't sit well with the ladies of The View.
Fonda has repeatedly criticized a September interview in which she was, apropos of nothing, asked about her plastic surgery. In response, Kelly devoted three minutes of Monday's episode of Megyn Kelly Today to their feud. After bringing up the never-ending "Hanoi Jane" scandal, Kelly quipped, "Honestly, she has no business lecturing anyone on what qualifies as offensive."
"Nor do you," Whoopi Goldberg told Kelly Tuesday. "Nor do you."
"Wow. I mean, really? To drag the Vietnam War into a plastic surgery conversation is a real stretch, Megyn," Joy Behar said. "And also, why are people more angry with Jane Fonda about the Vietnam War than they are with Nixon and LBJ and people who lied about the war and sent boys as cannon fodder to an unjust and filthy war? It amazes me how you can put this on Jane."