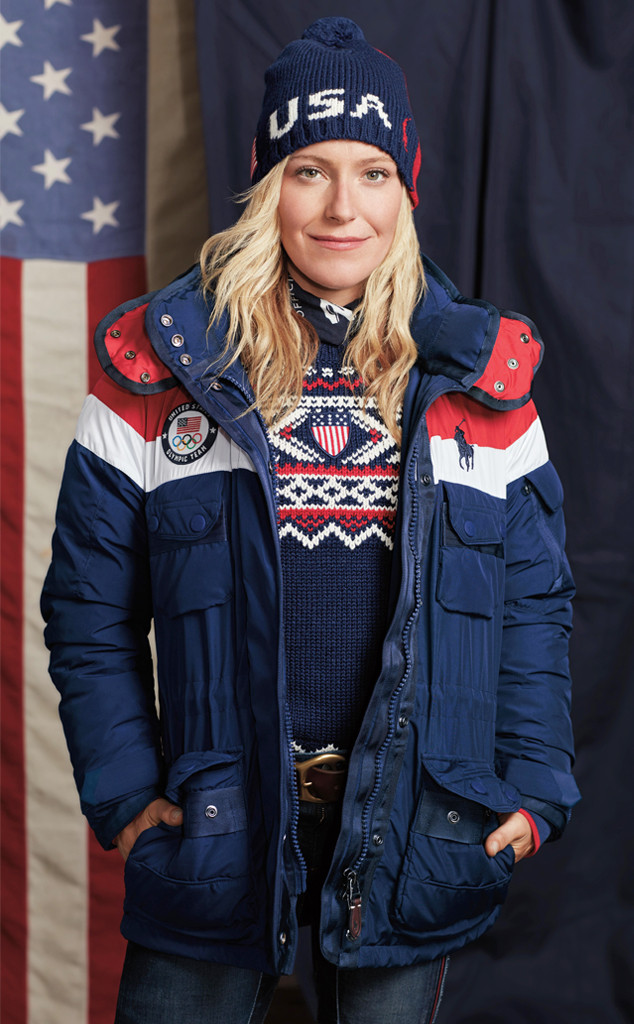 Courtesy Ralph Lauren
Pyeongchang's freezing temperatures got nothing on Team USA, thanks to an opening ceremony uniform with a built-in heating component!
Ralph Lauren just unveiled the wearable (and patriotic!) piece of technology that U.S. athletes will rock for the 2018 Winter Olympics' opening ceremony, which is just a few weeks away.
Tucked within a red, white and blue parka and bomber jacket, the adjustable heaters are made from heat-conducting inks printed in the shape of an American flag. The flags are bonded to the jacket's interior and connected to a battery pack, which will keep Team USA members warm for up to 11 hours.