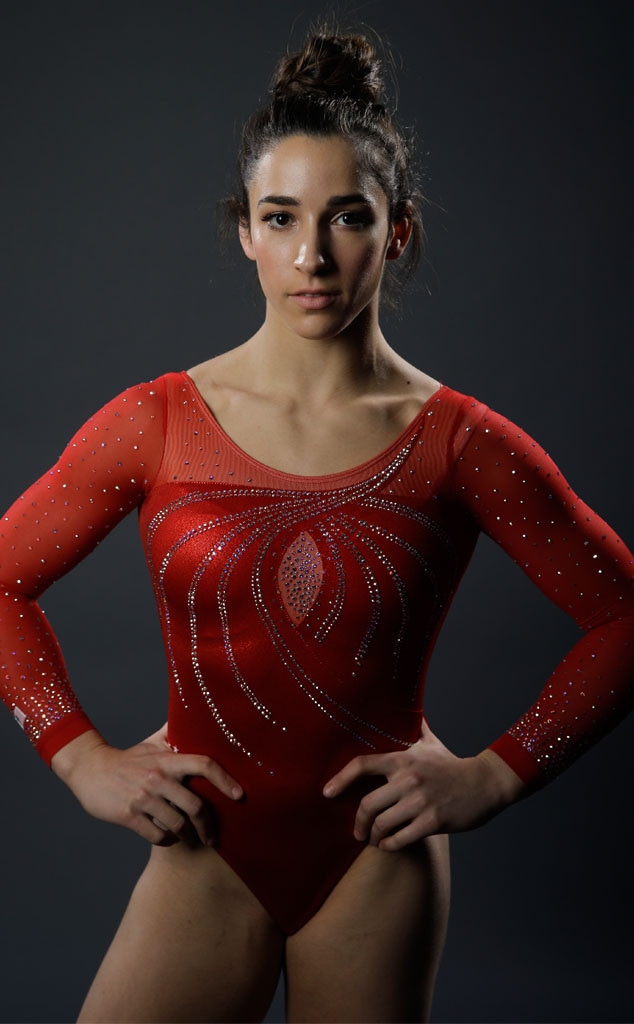 AP Photo/Jae C. Hong
Aly Raisman appeared in court on Friday to give her victim-impact statement against former U.S. Gymnastics doctor Larry Nassar, who is accused of sexually abusing over 100 people.
Just months ago in Nov. 2017, Raisman accused Nassar of sexually abusing her. And today, Raisman spoke directly to Nassar in a Michigan courtroom.
"Larry you do realize now this group of women are now a force and you are nothing," the 23-year-old U.S. Olympian said in court on Friday. "Tables have turned, we are here, we have our voices and we are not going anywhere, now it's time for you to listen to me."
"You are so sick, I can't even comprehend how angry I feel when I think of you," Raisman went on to say. "You lied to me and manipulated me to think that when you treated me you were closing your eyes because you had been working hard, when you were really touching me, an innocent child, to pleasure yourself."
"Imagine feeling like you have no power and no voice," Raisman said. "Well you know what, Larry? I have both power and voice and I am only beginning to just use them. All these brave women have power and we will use our voices to make sure you get what you deserve, a life of suffering spent replaying the words delivered by this powerful army of survivors."
She then told Nassar that he has not taken gymnastics away from her. "I love this sport, and that love is stronger than the evil that resides in you, in those who enabled you to hurt many people," Raisman told Nassar. "You already know you're going away to a place where you won't be able to hurt anybody ever again, but I am here to tell you that I will not rest until every last trace of your influence on this sport has been destroyed like the cancer it is."
Raisman's statement follows McKayla Maroney's victim-impact statement that was read in court on Thursday. A similar statement from Maroney was released prior to Nassar's sentencing in his child pornography case in Dec. 2017. The following day, Nassar was sentenced to 60 years in prison.
Back in November, Nassar plead guilty to seven counts of sexual abuse. He faces an indeterminate sentence of 25 to 40 years for each of the seven counts. Over the past couple of months, Raisman and Maroney's fellow U.S. Olympians Simone Biles and Gabby Douglas have also come forward as victims of Nassar's abuse. Victims are being allowed to give statements during the court proceedings, occurring right now.
On Thursday morning, Nassar picked a fight with Judge Rosemarie Aquilina, writing a six-page, single-spaced letter sharing his concern over his ability to listen to more statements of the witnesses.
Nassar also complained about the judge in the letter, saying she turned the proceeding into a "media circus," NBC News reports.
"Now this is entertaining to me," the judge stated as she read the letter in court Thursday. "It's delusional. You need to talk about these issues with a therapist and that's not me."
On Thursday afternoon, Kerry Perry, president and CEO of USA Gymnastics revealed that they had "terminated its agreement with the Karolyi Ranch in Huntsville, Texas. It will no longer serve as the USA Gymnastics National Team Training Center."
Her statement continued, "It has been my intent to terminate this agreement since I began as president and CEO in December. Our most important priority is our athletes, and their training environment must reflect this. We are committed to a culture that empowers and supports our athletes."