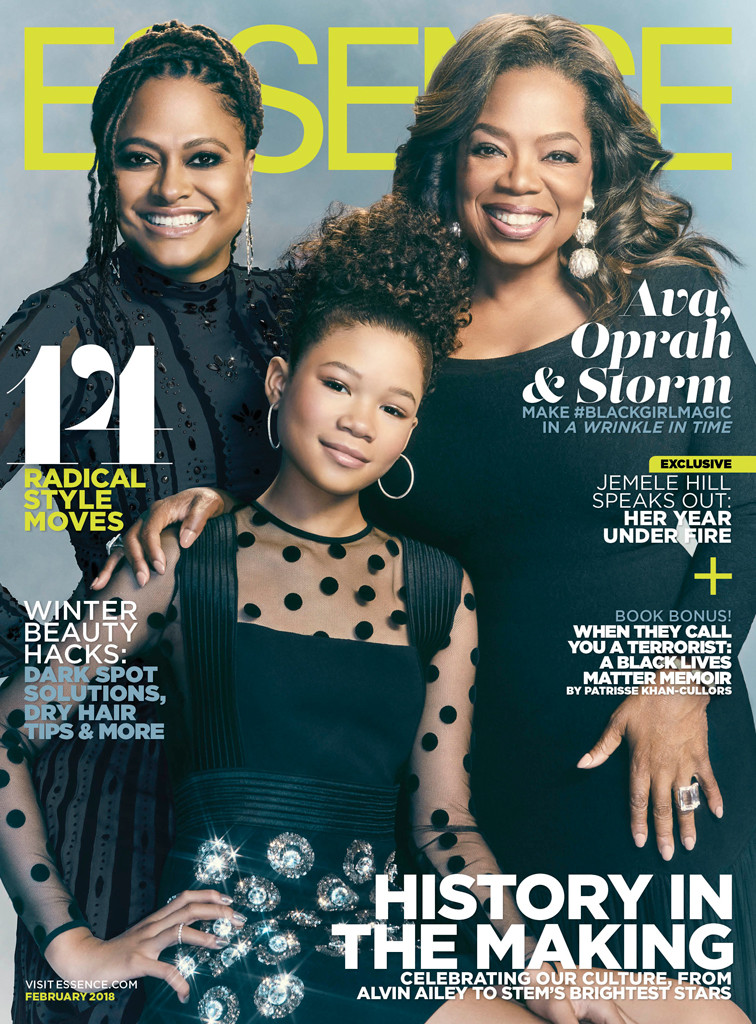 Warwick Saint
From Selma to 13TH, Ava DuVernay attempts to comment on and enact social change, an accomplishment she has also managed in her own life. For her work on the highly anticipated A Wrinkle in Time, DuVernay has become the first woman of color to direct a film with a production budget over $100 million.
In Essence's February issue cover story, "A Different World," DuVernay modestly shies away from acknowledging this very feat. She explains, "When I'm introduced as the first this, first that...It doesn't mean anything to me. It's not anything I earned. I don't allow myself to take it in like it's real. I'm trying to have all of us up in there and more. I don't want to be someplace by myself. I don't want to be on a pedestal as the first this and that. That's so wack; that is the old way of thinking."
So if not for the directorial acclaim, what led Duvernay to take on the project?
"This is me trying to make us in a way we haven't been rendered in film before—as a firmly centered hero in a fantasy about other worlds and as the saviors of the whole universe," she says. "Looking at everything we think we're not, and at the end of the movie we are all of everything."
When she was approached to direct the film, she made sure her vision was clearly communicated. "I read it, and of course, as any reader, you put yourself in the book. You see people that you know inhabiting the world. So when I went in to talk to [Walt Disney Studios EVP of Production Tendo Nagenda] about it, I said, 'This is how I see it. I see this as being multicultural, even down to the main character.' I'm like, 'She's gotta be brown...'"
By putting diversity at the forefront, DuVernay is hoping to capture her desired audiences. "I so want black women to love it and black girls to love it. I want everybody to love it, but this is a love letter to us," DuVernay says.