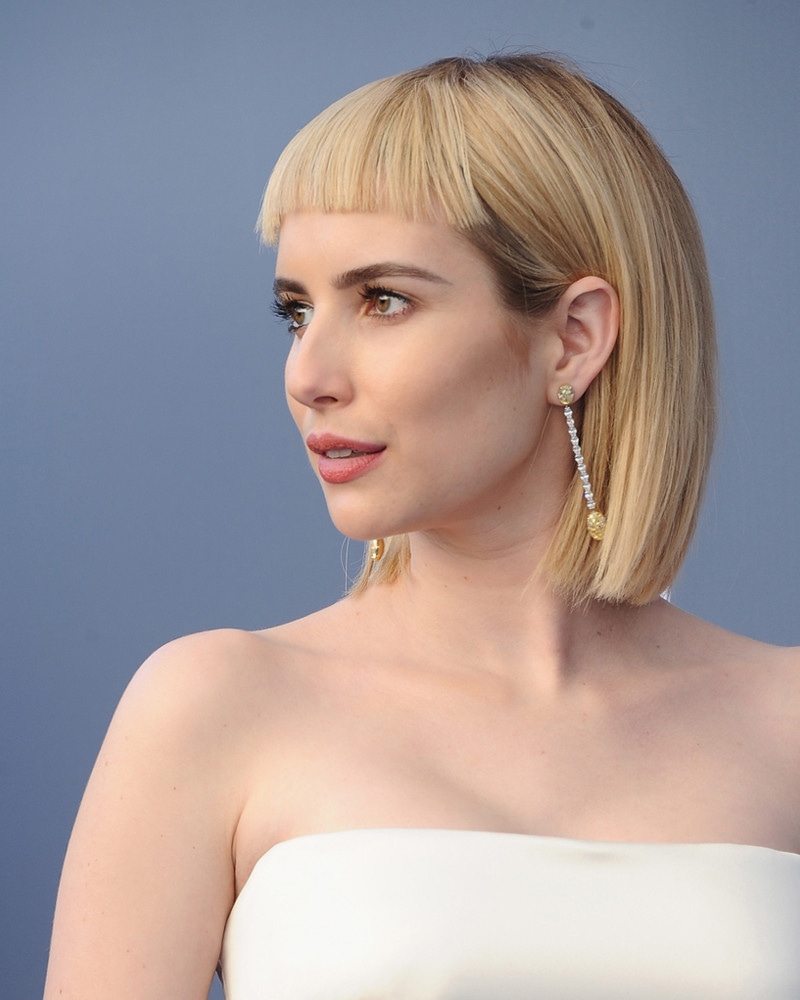 Jon Kopaloff/FilmMagic
According to Emma Roberts, cut it short. 
The American Horror Story actress appeared on the red carpet wearing a blond bob with blunt bangs. While most bang trends end around the brow bone, the actress took her look up a notch, cutting them at the midpoint of her forehead. The fringe also differs from most in how far back they go. Instead of cutting slightly deeper than the hairline, the star's bangs start at the center point of her head. When you look closely, the length of her bangs isn't what makes them unique; it's their starting and ending points.
There are two way the actress may have achieved the look. Either she cut her blond tresses and choose to reveal the style at the award show or she used clip-on bangs (remember when we tried clip-ons?). If she cut her hair, her dedication to the new style is noteworthy. If she added faux fringe, let this be your example of how fast and easy it is to change up your look. 
This isn't the first time that the star has experimented with her hair. In August of 2017, the star went from brunette to blonde, courtesy of Riawna Capri and Nikki Lee of 901 Salon. Her reason: Mercury was in retrograde. 
Since Mercury isn't in retrograde now, we're looking forward to her reason for the new fringe.