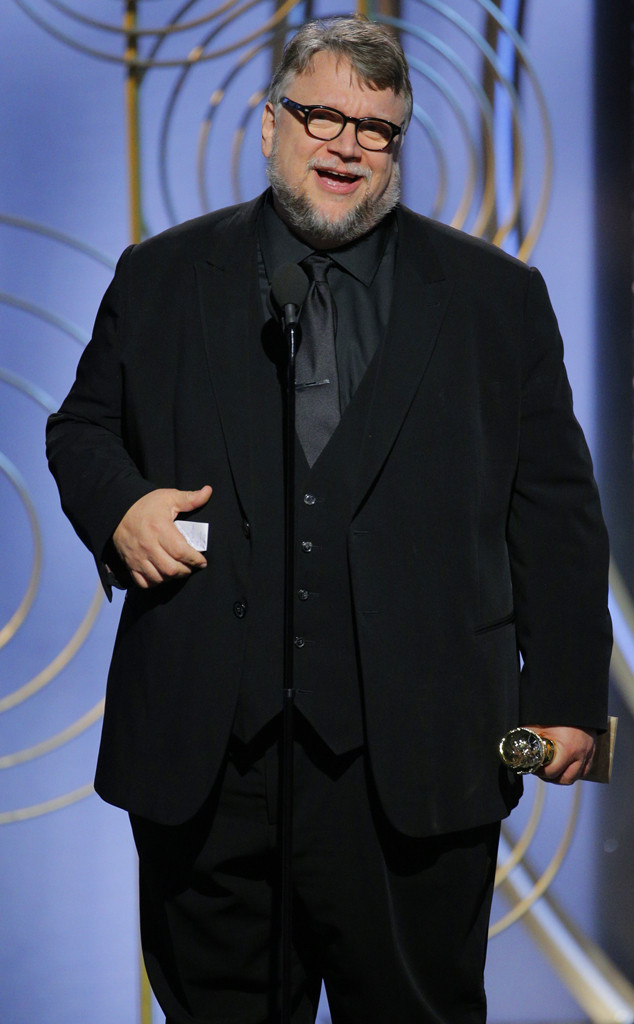 Paul Drinkwater/NBC
Guillermo Del Toro heard Natalie Portman's comment loud and clear.
On Sunday evening, the actress appeared at the 2018 Golden Globes to present the award for Best Director.
Before handing out the trophy, however, Natalie didn't let the Hollywood Foreign Press Association off the hook when announcing the nominees. "And here are the all male nominees," she shared before getting cheers from the audience.
So what does the winner of Sunday's category think of the statement? He totally approves.
"I think it was great!" Guillermo wrote to IndieWire. "She should say exactly what she feels. There is phenomenal work being done by female directors."