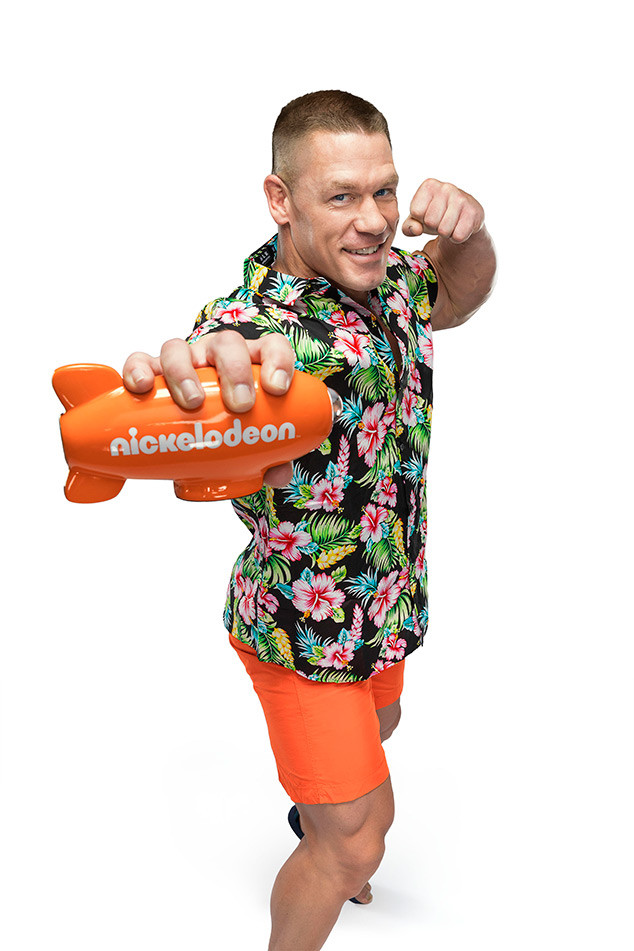 Justin Stephens/Nickelodeon
Ready to get slimed again, John Cena?
The wrestler will host the Nickelodeon's 2018 Kids' Choice Awards, the network announced Thursday, after hosting the annual event for the first time last year. "It's an awesome show!" Cena, who next stars in the comedy Blockers, tells E! News. "It is like the thrill of being in a WWE show, which is the thing I enjoy the absolute most, and Kids' Choice Awards is that thrill and that experience. Nickelodeon's production value is amazing. Every show is just outstanding and what they do for the kids in the audience and the kids at home is spectacular. The show is for the kids and so designed for the audience absolutely and it's so fun. You get to be a big kid."
This year's show will air live from The Forum in Inglewood, Calif., on March 24, at 8:00 p.m. ET. Nickelodeon will broadcast the annual event in more than 170 countries and territories, and additional news—including categories and presenters—will be announced in the coming weeks.