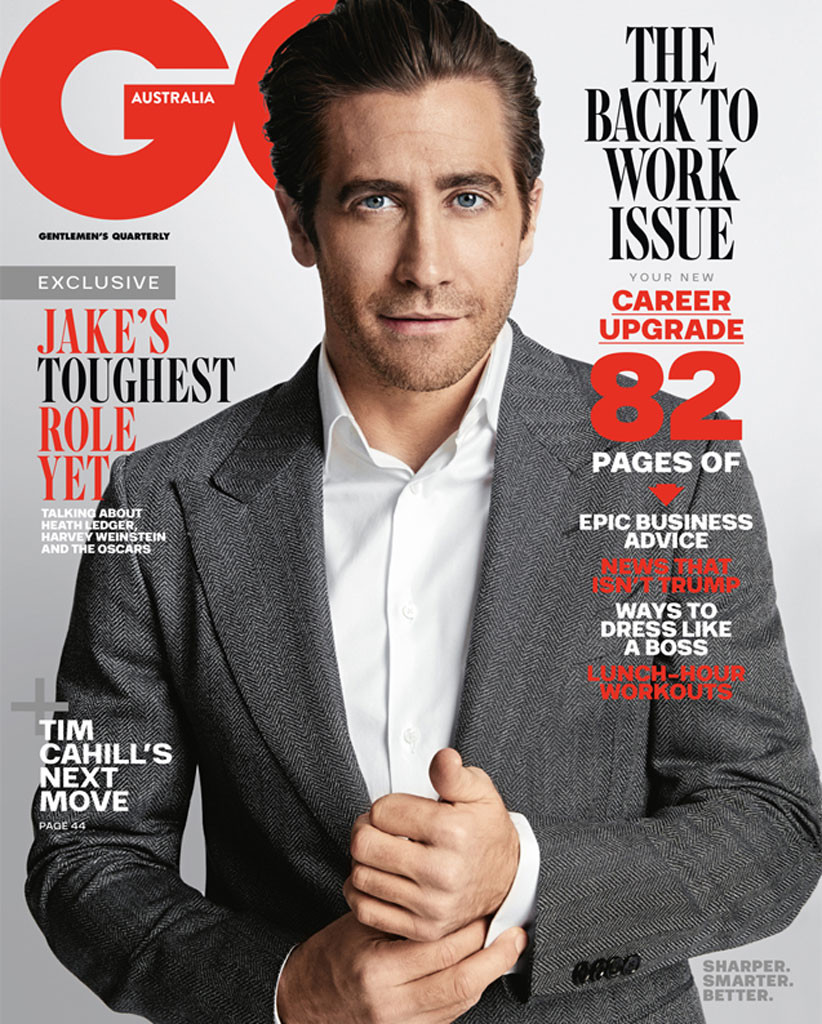 Doug Inglish
Before Brokeback Mountain there was Moulin Rouge!, and Jake Gyllenhaal has the latter to thank for his friendship with Heath Ledger.
The movie star is GQ Australia's February 2018 cover star, in it discussing the origins of his close bond with the late actor and his role in Stronger—the emotional true story of a man who lost both his legs in the Boston Marathon bombing.
Turns out Gyllenhaal and Ledger bonded over a "mutual frustration" most aspiring actors share when the role of a lifetime goes to someone else. In the case of 2001's Moulin Rouge!, that someone else was Ewan McGregor.
As the 37-year-old recalled, "I was auditioning for Moulin Rouge!— [director] Baz Luhrmann had chosen three actors. It was Ewan, it was Heath, and me. And we auditioned with many different actresses, it was a long process. But I never met Heath, I only heard about him."