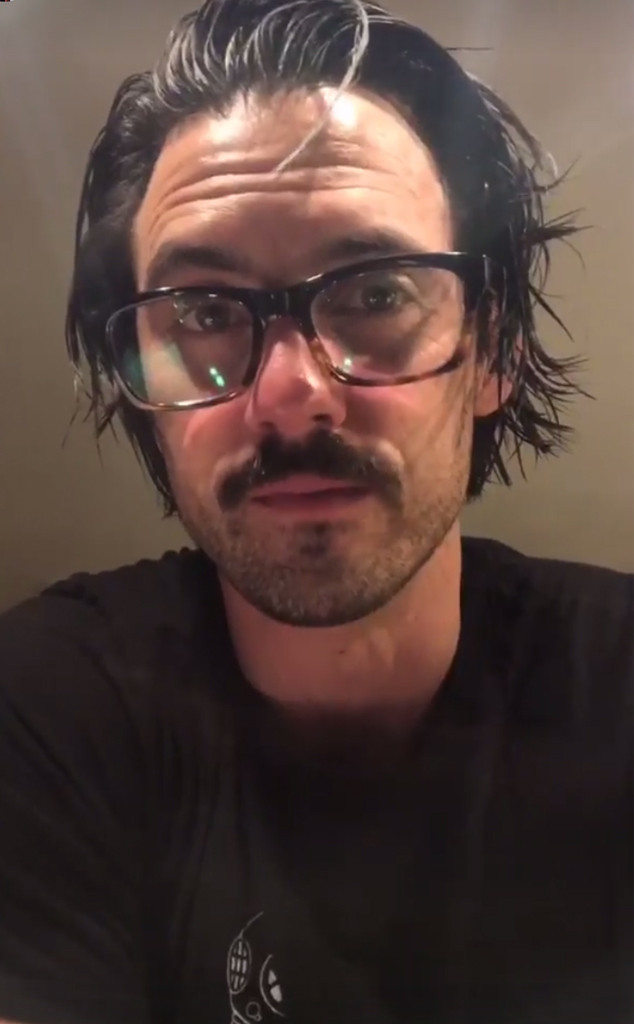 Instagram
You know it's a good party when someone ends up in the pool.
When cameras stopped rolling at the 2018 Golden Globes, Hollywood's biggest stars kept the celebration going when they traveled to different after-parties.
Milo Ventimiglia found himself staying close by and stopped by HBO's festivities inside the Beverly Hilton.
During the star-studded party, word spread that someone accidently slipped and fell into the pool. So who was the guy? This is Milo's confession.
"Good time at the Globes tonight," the actor shared on Instagram Stories while holding a script. "Back home studying for tomorrow…and yes, I fell in the pool."