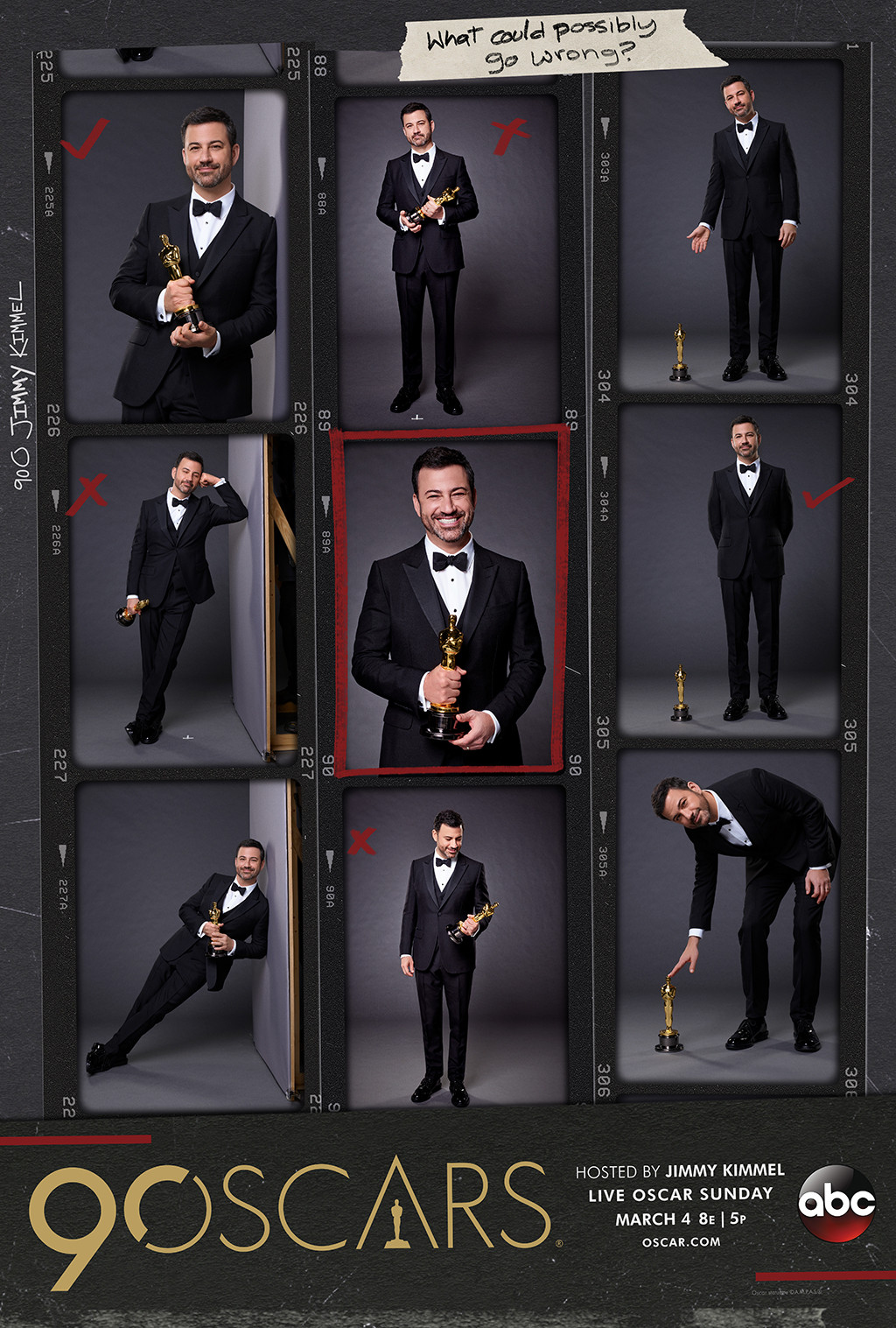 ABC
Jimmy Kimmel doesn't want a repeat of the 2017 Oscars.
On Monday, ABC Television and The Academy of Motion Picture Arts and Sciences released a first look at the 2018 Oscars' official key art. Kimmel appears in a photo contact sheet motif, striking various poses as host of the biggest night in Hollywood. Scribbled across the top is a question: "What could possibly go wrong?" Given last year's Best Picture mix-up between La La Land and Moonlight, it's safe to assume new precautions will be taken for this year's ceremony.
Kimmel is excited to be in the driver's seat once again. "My goal was to kill from the beginning of the show until the end of the show. I just didn't expect that the end of the show would be so interesting. I wanted to keep the show lively and I wanted to make sure that there were elements of danger, like bringing a tour bus full of strangers who had no idea they were about to be on television, into the theater, and I wanted to keep people interested. I didn't want to just do the monologue and then check out for the rest of the show," he told Entertainment Weekly in December. "And everyone forgot everything as soon as that envelope was opened."
Ah, the envelope.