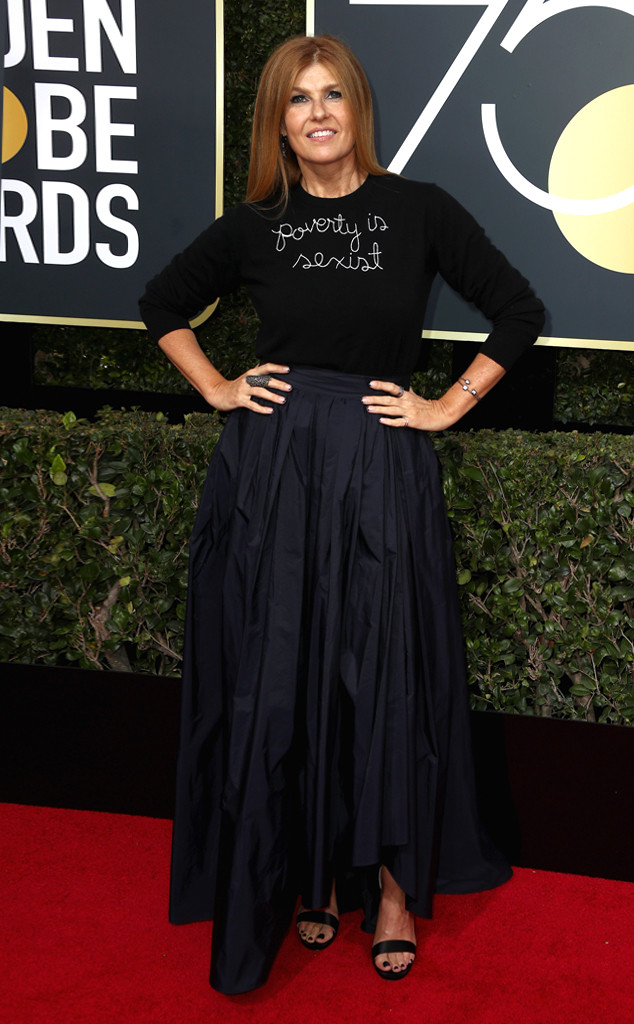 Frazer Harrison/Getty Images
Connie Britton is flexing her activist spirit at the 2018 Golden Globes.
The actress joined a bevy of stars in wearing black to support the Time's Up initiative, but she also shined light on another organization's mission to address gender inequality with a sweater that read "Poverty is Sexist" in a white cursive font. A nod to Bono's ONE Campaign movement of the same name, #PovertyIsSexist seeks to level the playing field for women and men in economically disadvantaged communities.
"Nowhere on earth do women have as many opportunities as men. Nowhere. But for girls and women in the poorest countries, that inequality is amplified," the ONE Campaign's website reads. We won't end extreme poverty until we break down the barriers holding girls and women back. Sexism is global — the fight against it should be too. Join the movement and use your voice to call for change. We're almost 8 million strong already, but we'll be even more powerful with you."
The sweater appears to be specially designed by Lingua Franca; similar pieces typically retail for around $380.