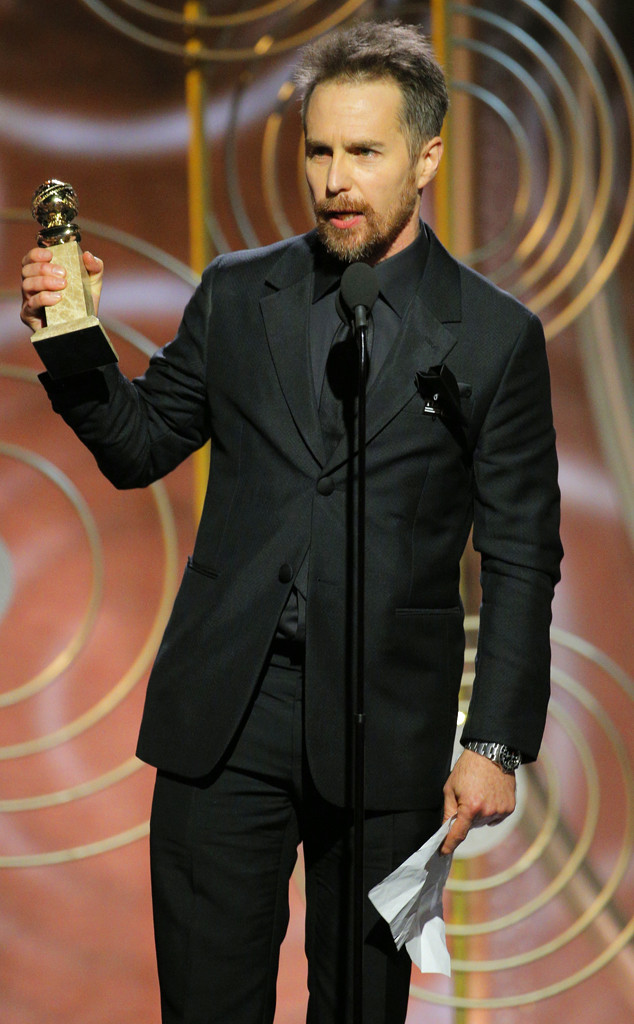 Paul Drinkwater/NBC
Sam Rockwell is now a Golden Globe winner.
He just took home Best Supporting Actor in a Motion Picture for his portrayal as Jason Dixon in Three Billboards Outside of Ebbing Missouri.
"I've been in a lot of indies and it's nice to be in a movie that people see. You know? Martin Mcdonagh. I'm shaking. My hands are shaking. I'm forever grateful to you for this amazing part. Where are you, Martin? Every actor knows to say great words is a blessing and these are such beautiful words. You're such an actor-friendly director. Thanks for not being a dick," Rockwell said.
Rockwell also thanked his co-star, Frances McDormand, "Frances McDormand. I've said it before, you're a bad ass, you're a force of nature. And it was -- it was really fun to be your sparring partner and thanks for making me a better actor," He added.