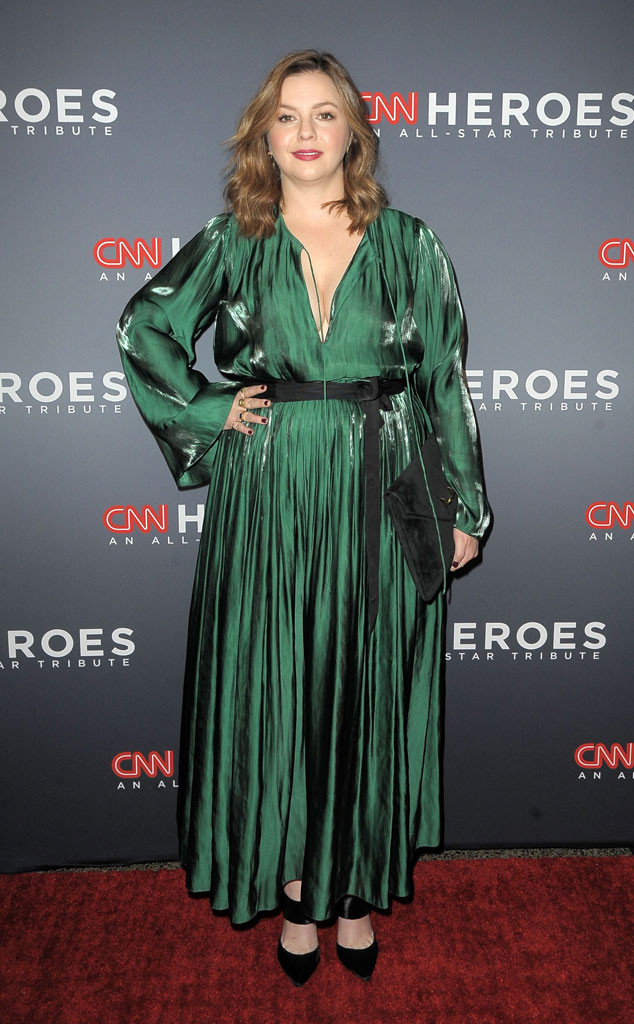 Chance Yeh/FilmMagic
The 2018 Golden Globes are only hours away and all eyes are on Hollywood after the explosion and uncovering of systemic sexual harassment, assault and inequality in Tinsel Town.
Amber Tambyln is one of the many stars who is speaking out in support of the Time's Up initiative, which is aimed at fighting systemic sexual harassment, assault and inequality, and encouraging celebs who will be wearing black to the Globes tonight in solidarity with the movement. Many A-listers will also be hitting the red carpet with Time's Up pins.
In an op-ed piece for The New York Times, Tamblyn wrote on Sunday that the movement isn't about "mourning" but instead it was an "awakening."
In the piece, Tamblyn, who also detailed how a director once instructed her that she had to lose 5 lbs. for a role, wrote, "I have often wondered what would happen if actresses stood in solidarity with a singular, powerful choice for just one night. What would that even look like? To uniformly reject our lifelong objectification and say: Enough. We belong to no one. We are a canvas for no expression other than the words our voices have chosen to speak."