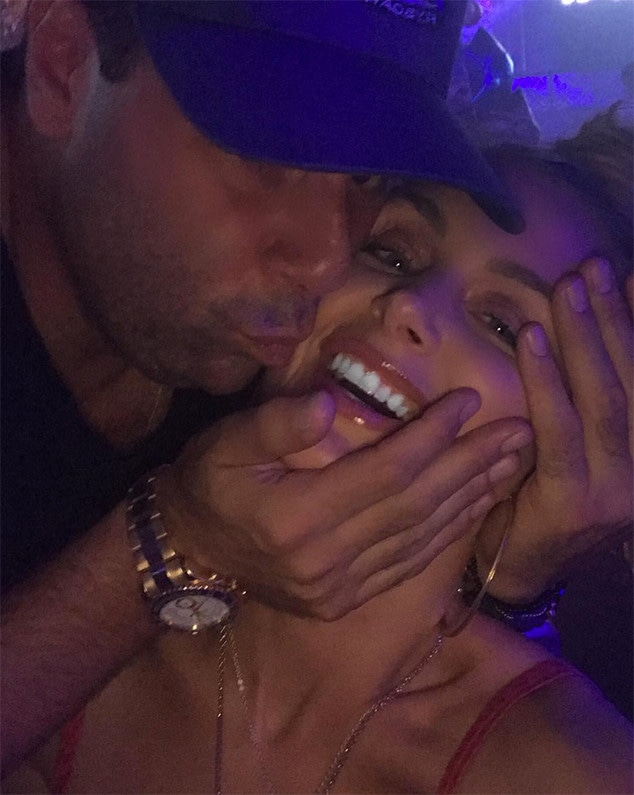 Instagram
Lala Kent received the "craziest f--king" message from a fan on social media.
The Vanderpump Rules star shared a story on Instagram Live Wednesday about a girl who sent her a DM recently. In the DM, the girl told Lala about a man she's been seeing.
"This girl was talking about this guy that she's pretty into, she's been seeing him for a while," Lala said on Instagram Live. "There's quite an age gap, it's kind of like me and my man, she's my age, maybe a little older...he's like in his later 40s and they've never been official but he was like really cute at the beginning and then he falls off the earth."
She continued, "He's like inconsistent, which as women I think is f--ked up, like don't be inconsistent, if you're gonna be inconsistent, women we need to give them the boot, it's not OK."
Lala then said that the girl saw the man before the New Year and that she went to dinner with the man and his friend. The girl was nervous, so she had some drinks to calm her nerves.
"So she gets a little too drunk at the bar she says, they get into a cab and she starts to take her clothes off in the cab," Lala said, adding that the girl mentions in her message that she made sure the driver couldn't see her. "She started taking her pants off and he started reprimanding her and getting upset and made her feel really stupid."
Lala then asked the women watching her Live video what they thought of this situation and shared her opinion. "I'll tell you how I would react, first of all my p--sy is no longer yours to have fun with, you're a f--king asshole," she said. "You make me feel dumb, I'm not about that life, you can call me a homewrecker, you can call me a bitch, you can call me whatever you want, when you make me feel dumb, I'm wiping my hands clean."
Lala has been in the spotlight recently for her relationship with her boyfriend, movie producer Randall Emmett. The Bravo star went public with her 46-year-old boyfriend on Jan. 1, about a month after his divorce was finalized from Ray Donovan actress Ambyr Childers. Randall, who has two children with Ambyr, initially filed for legal separation in April 2015, but asked the court to dismiss his petition about a year later. Then in Jan. 2017, Ambyr filed for divorce.
Amid much speculation about their relationship, Lala and Randall were spotted kissing on Dec. 7 at a FabFitFun event in Beverly Hills.
(E! and Bravo are both members of the NBCUniversal family.)