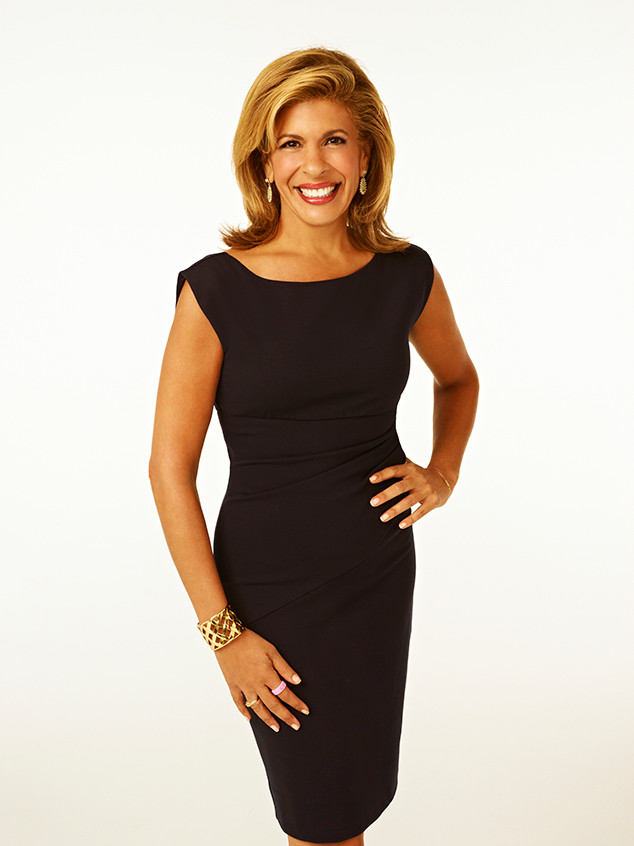 Andrew Eccles/NBC
New year, new duo!
Hoda Kotb has been named the co-anchor of NBC's Today, making her official debut Tuesday. Kotb will join Savannah Guthrie at the anchor desk during the first two hours of the morning news program—and she will continue to co-host the fourth hour alongside Kathie Lee Gifford. "We are kicking off the year right because Hoda is officially the co-anchor of Today. Let's give her a round of applause!" Guthrie, who was named an anchor after replacing Ann Curry in 2012, said. "This has to be the most popular decision NBC has ever made, and I am so thrilled!"
"I am pinching myself," Kotb said. "I think we should send some medics to Alexandria, Va., where my mom has likely fainted after hearing the open of that show!" Guthrie turned to her and said, "Hoda, you are a partner and a friend and a sister and I am so happy to be doing this."
"Well," Kotb told Guthrie, "there is no one I would rather sit next to in 2018 than you."
The rest of the NBC/Today family wasted no time congratulating Kotb: