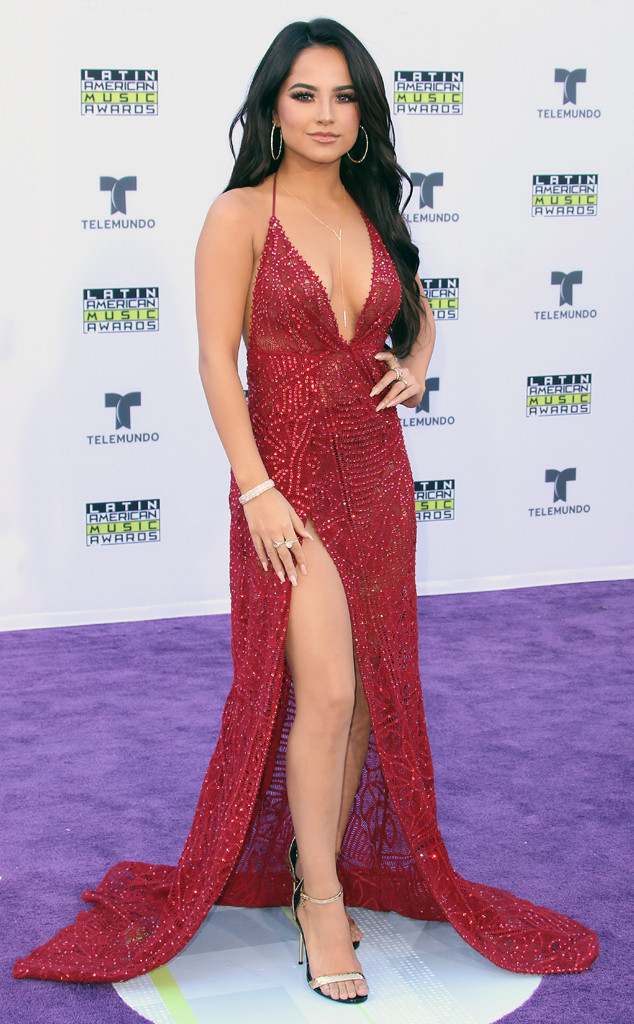 JC Olivera/WireImage
Becky G opened up on Friday about a family secret: she has a half sister and that now that the girl is an adult, she is reaching out to connect with her further.
The 20-year-old singer announced the news on Twitter, telling her fans that it was the 18th birthday of her fourth sibling, Amber, who she had known about since she was 13. She said the two met for the first time earlier this year and that her relations to her family were always through her dad.
"For the first time, I will be opening up about something that [my brothers] Frankie, Alex, [and sister] Stephanie and I, have lived with within our four walls, that I now feel ready in my heart to share with you guys, my extended family," Becky said.
"Today is my half sister's 18th birthday," she wrote. "Yes I said it. My half sister. I learned about Amber when I was 13 years old. When Frankie was old enough and ready, my parents and I also shared this with him. Soon after that, my parents, Frankie, and I spoke to Stephanie and Alex. We all had questions and dealt with the information in different ways, but most importantly, we handled it together—as a unit."