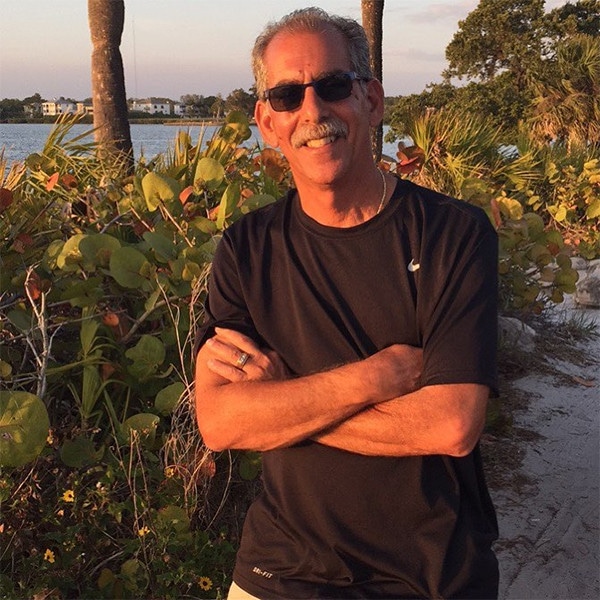 Instagram
Jax Taylor, star of the Bravo reality show Vanderpump Rules, is mourning the death of his father Ronald Cauchi, who has passed away after battling esophageal cancer. He was 61.
Taylor, 38, revealed the sad news on Twitter and Instagram.
"My heart is broken," he tweeted on Thursday. "I lost my best friend and the best man I have ever met last night, I love you so much dad I can't even breathe anymore, only person not letting me fall right now is my amazing girlfriend. I love you dad."
Taylor's girlfriend Brittany Cartwright, who recently celebrated Christmas with Taylor in her home state of Kentucky, and other Vanderpump Rules co-stars such as Tom Schwartz, Katie Maloney and Peter Madrigal tweeted their condolences.
"Where do I begin... I lost the best man I knew yesterday, he was my best friend," Taylor wrote on Instagram on Friday, alongside a photo of his dad. "I didn't go a day without texting him a pointless question that usually drove him nuts, but I know he loved it. My dad loved his family more than anything in the world he was the 'perfect father' and wanted everyone to get along and be happy. Cancer took my dad way too soon but I have to hope and pray that God has a bigger plan for him."
"The two things other than his family he loved more than anything were Detroit Redwings hockey and cars," Taylor continued. "He was a simple man that didn't speak much but when he did you listened. I'll never forget the 5 am hockey practices to Windsor, Canada on the weekends, the numerous hockey tournaments, and the little talks we had if I had a bad game. He was always there for every practice and every game. When I came to Florida to visit, it was like seeing my best friend all the time, our countless fishing trips and pub crawls going to hockey games in Tampa. 'drove him crazy cuz Tampa would always beat Detroit.'"
Taylor's father was raised in Michigan and recently moved to Florida.
"My father never said one word that was negative, he helped so many people young and old...." Taylor said. "I could go on and on. I love you Dad, you are the best thing that has ever happened to me, I am so proud to be your son. Don't worry I'll walk Jenny down the aisle this summer but we are gonna need your help from above bud."
Taylor revealed on Twitter last week that his sister, Jenny Cauchi, had gotten engaged.
"Last thing.. thank you Dad, thank you for giving me everything I needed in life without a question. I hope one day I can be half the father you are," Taylor wrote. "Love you so much Dad..." 
Taylor had confirmed earlier this month that his father was battling cancer.
"Yes cancer fu&king sucks, watching my father go through this is killing me.. prayers to all the families that have to deal with this awful disease. #f--kcancer," he tweeted. "I don't wish this this disease on my worst enemy. #f--kcancer watching your loved ones battle while I sit and watch is the worst feeling."
Taylor later opened up about his father's illness in an interview with Bravo's The Daily Dish, saying his dad was diagnosed with stage IV cancer two months prior.
"It's in his throat, his esophagus, so it's rough," he said. "It's rough, because my dad, he's like my idol. My dad was always the person who never got sick, I always looked up to him. I call him all the time. To see him so vulnerable, I've never seen him emotional my whole entire life. My dad's never been to the doctor in his entire life until now."
"This is such a horrible disease," he said. "He doesn't deserve this. He's, like, the perfect man. He's the perfect human being, never done a thing wrong in his life. So it just sucks. It just really sucks. I don't really have anything to say about it. It's a sh**** disease. It's hurt our family. It's hurt everybody. It just really sucks. During the holidays, it doesn't make it any easier."
Taylor had tweeted on December 10 that his father was set to undergo his second round of treatment.
"He's going through that chemo and that radiation, so it's rough," he told The Daily Dish. "It's rough seeing my dad go through this. And I can't do anything. That's the worst part. There's nothing I can do. There's no amount of money I can spend. He's [getting] the best treatment. We basically have to wait. It's a waiting game. It sucks. And I love him to death. And I just want him to get better fast."