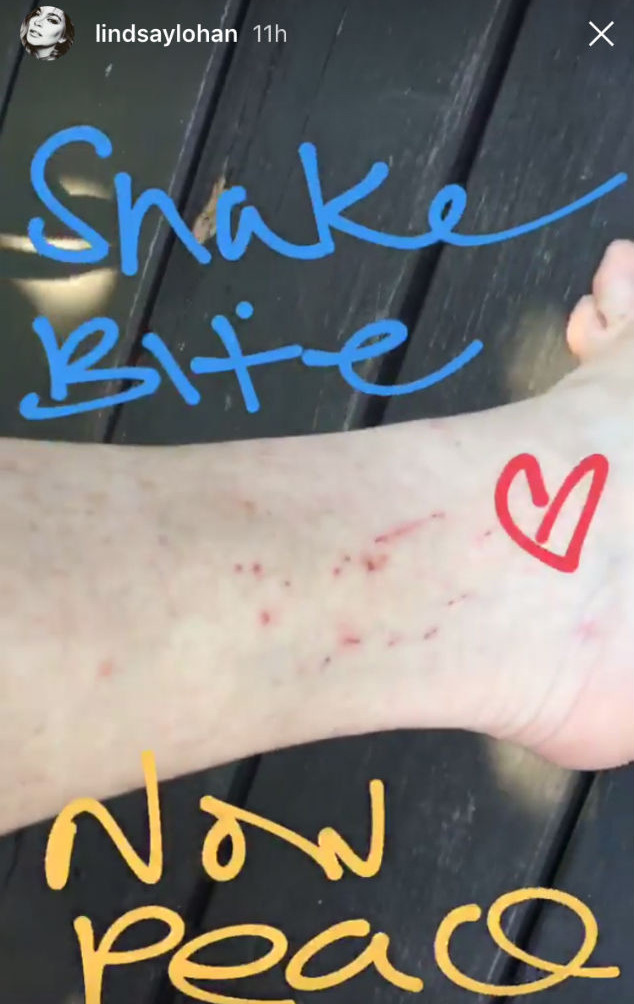 Instagram/Stephen Lovekin/REX/Shutterstock
Lindsay Lohan just revealed she was bitten by a snake while on vacation in Thailand.
The 31-year-old actress took to Instagram Story Thursday to share a picture of her snake bite. In the first video post, Lindsay showed her social media followers the view from her location in Phuket, Thailand.
"I love this, it's so beautiful, amazing place...aside from my snake bite," she said.
In a second video, Lindsay shared with her followers, "Hi! I'm still in Phuket in Thailand, it's beautiful here and yeah I got bit by a snake on a hike the other day."